Will plea success get president's blog flooded?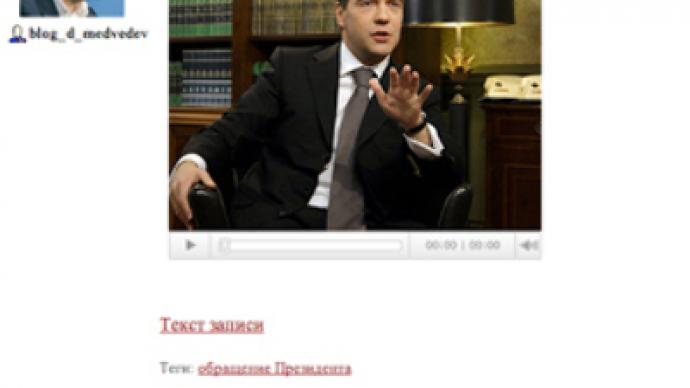 An online plea published in Dmitry Medvedev's new blog prompted swift response much to the surprise of the author. Media wonder whether users will now flood the president with personal problems.
The post, published by user "zubarev_a" at the LiveJournal website, detailed the awful situation in a childrens' infection hospital in the town of Dashki in the Ryazan region. The blogger, who posted several eloquent photos from the hospital, said "there were no words to describe what's happening there."
He suggested changing the programme of Dmitry Medvedev's visit to the region, so that he could see it himself, and blamed the local authorities for sweeping problems under the carpet and putting on false fronts for the president.
The plea apparently drew Medvedev's attention, since he mentioned it during his meeting with the Ryazan region's Governor Oleg Kovalev. The official promised to deal with the problem.
The news left observers wondering whether the story was a one-time PR stunt, or a new mechanism in Medvedev's political and social workshop.
Some media warn that Russian bloggers, encouraged by the example, would flood the presidential blog with requests for help with local problems that should be solved by local authorities, rather than the head of state.
But the rules of the new blog specifically forbid petitioning, so that it didn't interfere with the public discussion it is meant for. So if the problem does arise, community moderators will likely filter out unwanted messages.
You can share this story on social media: