US snooping a threat to Internet freedoms, cloud computing – Wikipedia founder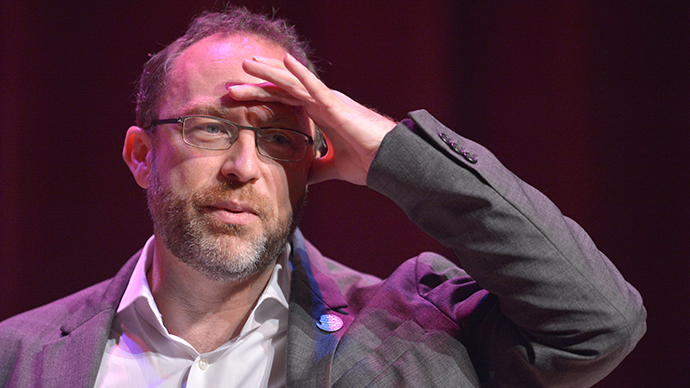 American large-scale spying over global communications networks, revealed by NSA leaker Edward Snowden, poses a threat to Internet freedoms and, also, will affect US cloud computing industry, believes co-founder of Wikipedia Jimmy Wales.
"It's going to have a big impact on the cloud computing industry as people are afraid to put data in the US, but it's also devastating for the kind of work I do," Jimmy Wales told reporters after an IT event in Norway, cites Reuters.

Cloud computing allows users to store and maintain data and applications digitally over the internet. Users can use software and access their files at any computer which has access to the World Wide Web. The technology has been gaining more and more popularity across the world as it makes computing more efficient and less pricey.  Yahoo email or Gmail services – provided by American tech giants – are simple examples of the usage of cloud computing.   

"If you are BMW, a car maker in Germany, you probably are not that comfortable putting your data into the US anymore," Wales said on Thursday.

The revelations by the former National Security Agency contractor over its secret mass surveillance program caused outrage among Europeans. It appears that the agency tapped hundreds of millions of phone lines across Europe as well as fiber cables used for internet communications.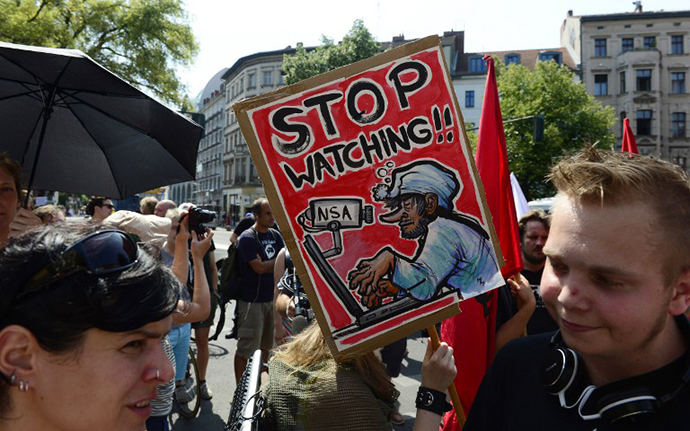 German Chancellor Angela Merkel was particularly angered following reports that the US allegedly tapped her mobile phone. She called it "unacceptable," adding that such things are "just not done" between friends.  Other European leaders, including Italy, Belgium, Finland, Malta, said that Washington must provide an explanation over the allegations that the NSA spied on millions of people and that Europe must take a joint stand to protect its citizens.

US entrepreneur Wales, who launched the free online encyclopedia in 2001, said that NSA leaks made it more difficult to convince oppressive regimes to respect basic freedom and privacy.

"They give the Chinese every excuse to be as bad as they have been... It's really embarrassing," Wales told reporters after an IT event in Norway, cites Reuters. "It's an enormous problem, an enormous danger."

Apparently, he used China as an example because Beijing imposed several bans on Wikipedia. For instance, in June this, ahead of the anniversary of the 1989 Tiananmen Square crackdown, China's Great Firewall (GFC) blocked the encrypted version of the crowd-sourced encyclopedia where web users could access the internet site without filters. Following that, Jimmy Wales said he would rather have no Wikipedia in China than comply with any form of censorship. The company would always refuse to comply with government requests to restrict information, he said in an interview with The Wall Street Journal, adding that access to knowledge and education was a human right.

According to the founder of the knowledge-sharing website, China, as well as countries in the Middle East have been particularly active in filtering Wikipedia content to block access to certain information.

In August, the open encyclopedia announced plans to secure encryption for its logged-in users to minimize eavesdropping as it appeared the NSA targeted the site through its alleged XKeyscore program. The non-profit US-based organization that manages Wikipedia, Wikimedia, said it was introducing HTTPS security protocol on its website to protect visitors.

You can share this story on social media: