Australia calls WikiLeaks 'irresponsible,' delays Assange-related cables publication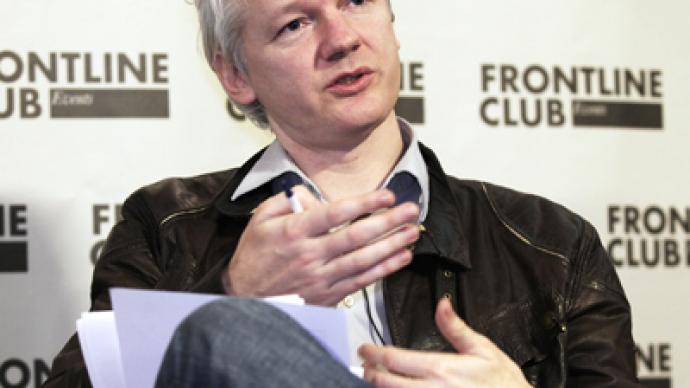 The Australian government has blamed WikiLeaks for a "reckless, irresponsible and potentially dangerous" disclosures of secret information. It is also delaying the release of diplomatic cables on the matter after the US expressed concern.
Last week Anna Harmer, an official of Australia's Attorney General wrote to a legislator that "debate about the WikiLeaks matter is not about censoring free speech or preventing the media from reporting news," The Sydney Morning Herald reports. She also confirmed the government's focus on WikiLeaks' "reckless" and "unauthorized" disclosure of classified material.
In the meantime, Australia's Department of Foreign Affairs and Trade has delayed the release of sensitive diplomatic cables related to Julian Assange and WikiLeaks until Assange's extradition from the UK to Sweden has been finalized.
The move came after US authorities expressed concerns over the disclosure of US-Australian cables regarding WikiLeaks. They asked Australia that Washington be consulted on future Freedom of Information releases.  
Some of the cables the Australian government had previously released prove Washington is planning to do what Assange feared it was. Last December, Australian media obtained cables from the Foreign Affairs Department indicating that WikiLeaks was the target of an unprecedented investigation. Further, the US Justice Department was examining whether Assange could be charged under US law, most likely under the 1917 Espionage Act after his organization published thousands of US military and diplomatic reports.
David Yardley, Foreign Affairs' Freedom of Information director, confirmed in an e-mail to the Australian Information Commissioner that working out exactly where the sensitivities lie within the cables was a complex task. He also indicated that Foreign Affairs had yet to finalize consultations with the office of Prime Minister Julia Gillard, and had not begun talks with the US on the issue, a process that could take up to six weeks.
Assange, who recently announced his intention to run for a seat in Australia's Senate, is awaiting a British Supreme Court decision on his appeal against extradition to Sweden. Although Assange faces no formal charges there, prosecutors say they want to question him on over an alleged sexual assault.
The WikiLeaks founder believes his extradition to Sweden could make it easier for the United States to arrest him on espionage and conspiracy charges. In a recent interview, Assange expressed his belief that a successful appeal against extradition would only bring US attempts to get him sent to America directly.
You can share this story on social media: