Ehud Olmert receives suspended sentence, fine for breach of trust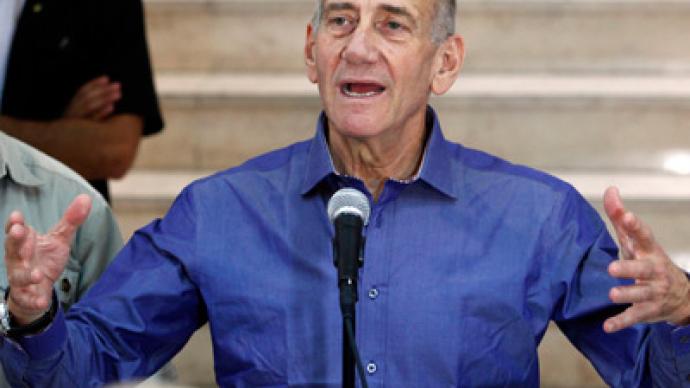 Ehud Olmert has received a fine of $19,170 and a one-year suspended sentence after being convicted of breach of trust.
State prosecutors had recommended six-months and community service for the former PM of Israel, after being found guilty on charges he received bribes while he served as industry, trade and labor minister over 10 years ago.The verdict did not find him guilty of "moral turpitude", leaving Olmert free to re-enter politics, should he desire.The first criminal trial of the former Israeli premier stole the headlines with accounts of cash-stuffed envelopes making their way into Olmert's pockets and a lifestyle of luxury hotels and expensive cars. Among other charges were allegations of receiving $150,000 in bribes from a US businessman and Israeli charities during his tenure as a cabinet minister and as mayor of Jerusalem. The judges, however, said the prosecution failed to prove the payments received by Olmert before he became prime minister were illegal. These very charges forced Olmert to resign from the country's top job in 2008. He took over when Prime Minister Ariel Sharon suffered a stroke in 2006 and stayed on as caretaker until 2009 after Sharon's resignation, until the government headed by Benjamin Netanyahu was sworn in. Olmert claimed he had achieved significant progress in talks with Palestinians towards a final peace deal, and hinted that his resignation has cut short efforts, which may have been fruitful.  "I think one can't ignore the far-reaching ramifications in Israel and outside it as a result of the decision to bring me to trial," – he is reported to have said during the trial.Israel's political analysts believe the acquittal now opens doors for Olmert to re-enter politics.
You can share this story on social media: