Watch them go: Western powers, Gulf States withdraw diplomats from Damascus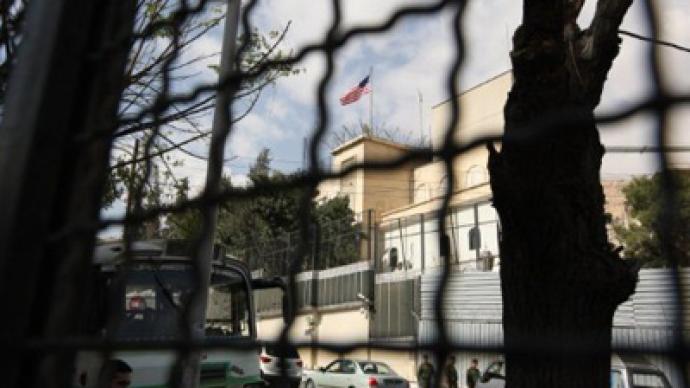 France, Italy, the Netherlands and Gulf countries have joined the US and the UK in recalling diplomats from Damascus, as a Russian delegation is in Syria holding talks with the President Bashar Assad.
On Tuesday, France and Italy announced they are recalling their diplomats from Damascus for "consultations." However, both embassies will remain open to provide people with services. Shortly afterwards, the Dutch Foreign Ministry said the Netherlands are withdrawing the ambassador from Syria for similar reasons.The Gulf Cooperation Council, which unites Bahrain, Kuwait, Oman, Qatar, Saudi Arabia, and United Arab Emirates, has also issued a statement saying its members are withdrawing ambassadors from Syria.Egyptian People's Assembly, the lower house of parliament, has announced that it is freezing diplomatic ties with the Syrian parliament.On the previous day the UK withdrew its ambassador to Syria, also citing consultations.Also on Monday, the United States shut down its embassy in Syria over the concerns for safety of the personnel. The mass diplomatic withdrawal comes at the time when Russia's Foreign Minister Sergey Lavrov has arrived in Damascus to meet with President Bashar Assad.Last week Russia and China vetoed a UN Security Council resolution on Syria outraging many Western countries, who seek the transition of power in Syria. Moscow explained that it seeks a balanced approach to Assad's regime and the opposition forces, and not unilateral measures. The United Nations claims thousands of victims since the unrests began in Syria in mid-March 2011.
You can share this story on social media: