English-speaking Islamic extremist increase worries US, EU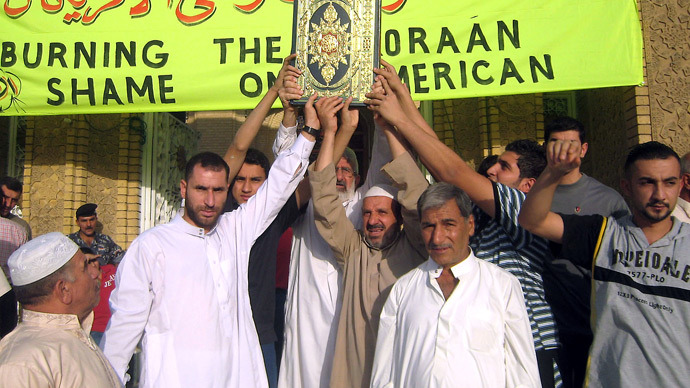 Western officials are disturbed by the growing use of English-language recruitment of Islamic extremists online, especially from the UK to Syria. They fear the return of new English-speaking recruits to the EU to plot attacks at home or in the US.
European intelligence sources revealed that up to 60-70 people have left Britain to join in military factions to fight against the Syrian government, Reuters reported.
They have also noted an increase in the number of Internet messages directed at potential English-speaking militants in the UK to join in the fight against Syria's government.
Both the US and EU security officials confirm that there has been a growing number of English-language recruitment videos and online content, which is proving successful in luring dozens of English-speaking Muslims from their homes in Europe to travel to the Middle East and fight in places such as Syria.
Even though the US and EU policy supports anti-Assad forces, the problem arises when English-speaking recruits join the extreme, anti-Western Syrian rebel factions, become terrorists and then return home, stated officials.
The majority of those who already left UK to fight in Syria have joined the militant anti-Assad faction, known as Al-Nusra, which the US has named a terrorist group connected with Al-Qaeda in Iraq, Reuters reported.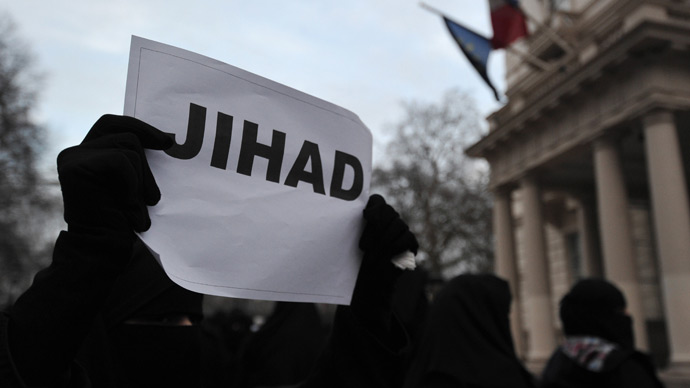 Increase in English-language recruitment tactics
An increase in English-content videos and online messages has been reported by security officials in the US and the EU.
Last week a jihadist website controlled by an Islamic militant group based in Somalia, al Shabaab, posted a new video of a man speaking English and calling himself Abu Ahmed al-Amriki (Arabic for 'the American'), counterterrorism blog the Long War Journal reported.
In the video Abu Ahmed calls upon all Muslims living in the West to give up their lives there and join the Islamic holy war in Somalia, Mali and Afghanistan. The identity of the man in the video remains unknown.
In February another man posted a second of two video messages calling himself an "American mujahid [holy warrior]" and praising his involvement with rebels fighting against the Syrian government, stated a group that monitors militant websites, the Flashpoint Global Partners.
"Bashar Assad, your days are numbered," the man speaking in English with an American accent is quoted as saying, referring to Syria's president. "You should just quit now, while you can, and leave. You are going to die, no matter what. Where you go we will find you and kill you."
US officials also noted an increase in English-language online literature, which calls on wannabe militants to turn to violence and provides instructions on how to use household items to cause damage and death.
"We've been monitoring [these developments] and yes, it's concerning," Deputy Commissioner and spokesman of the New York Police Department Paul Browne told Reuters.
This past week, Al-Qaeda in the Arabian Peninsula (AQAP) released two English-language publications in its 'Inspire' magazine targeting aspiring holy warriors.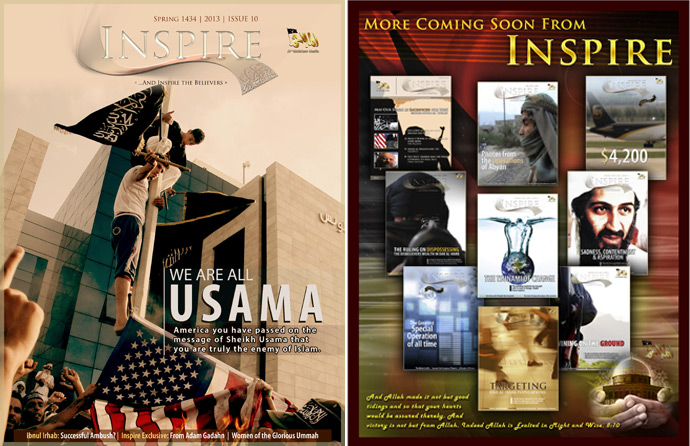 The first piece is a death list, which names selected Westerners and includes prominent figures, such as the anti-Islamic Dutch politician Geert Wilders, and the Koran-burning Florida preacher Terry Jones.
The other publication is a rulebook, 'The Lone Mujahid Pocketbook', which explains how to cause traffic accidents, deadly ambushes, gas leaks, destroy buildings and start forest fires in your own country.
The publication asks the reader: "Have u been lookin' 4 a way to join the Mujahideen in frontlines? Well, there's no need to travel abroad, coz the frontline has come to you... Just read 'n' apply the contents of this guide."
Recruitment tactics have also made headway in social media.
The Al-Qaeda-linked Shabaab militia from South Somalia began tweeting in English and gained more than 20,000 subscribers by the time Twitter closed its account in January. As the group set-up a new account, it gained 2,000 followers in a week in February.
You can share this story on social media: