Web video of kidnapped BBC man released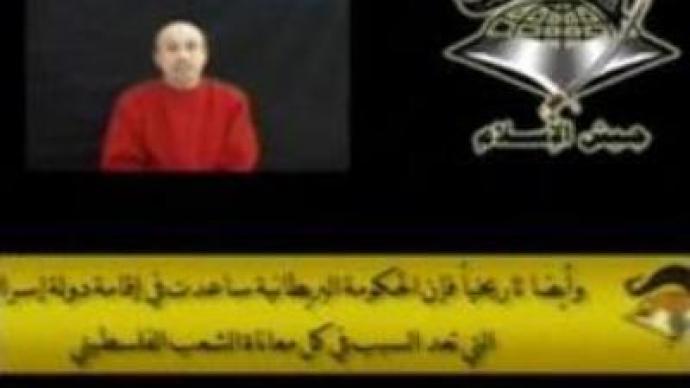 A video of kidnapped BBC journalist Alan Johnston has been released on an Islamic website. It is the first pictures of the Gaza correspondent since he was kidnapped on March 12, although it's not clear when the footage was recorded.
In the video, Johnston says he has been treated well by his captors and calls for international sanctions against the Palestinian authority to be lifted.The recording bears the logo of the Army of Islam, the Palestinian group believed to be holding the journalist. The group repeated its demands for Britain to free Muslim prisoners.
You can share this story on social media: