Rioters seize over 1,500 guns in Ukraine mayhem - security services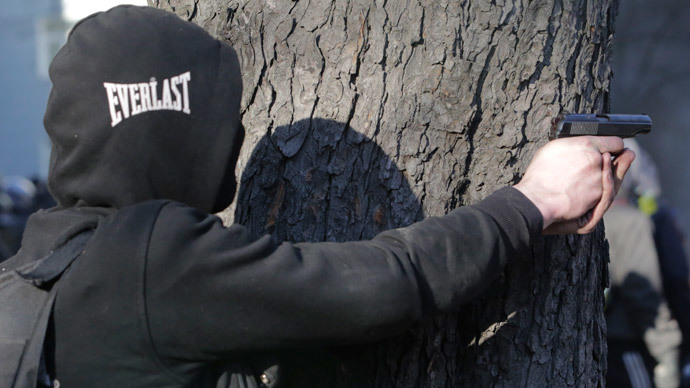 Ukraine's security service has announced it is launching a counter-terror operation. Radicals have seized over 1,500 firing arms and 100,000 bullets in the last 24 hours, the service said.
Follow RT's LIVE UPDATES
The recent events in Ukraine have shown "the escalation of violence and a massive use of firearms by the extremist groups. In many parts of the country, public authorities, military installations and depots with munitions are being seized. Court buildings are burning, the vandals are destroying private property and killing peaceful civilians," the Ukrainian Security Service head, Aleksandr Yakimenko, said in a statement.
According to Yakimenko, "over the last day more than 1,500 firearms and 100,000 rounds of ammunition have come into the hands of criminals."
Reacting to the "conscious, purposeful use of force by means of arson, killings, kidnapping and terrorizing people," which Yakimenko treats as "terrorist acts," the Security Service and Anti-terrorist center of Ukraine have decided to launch a counter-terrorist operation.
The Security Service head then urged all Ukrainians to stay calm and maintain peace and order. Special measures to reinforce public security and border security are being taken.
President Viktor Yanukovich has been informed of the start of the operation, he added.
Meanwhile in Ivano-Frankovsk, rioters have seized 268 pistols, 2 rifles, 3 light machine guns, 92 grenades and 15,000 ammunition rounds, the deputy head of the Security Service, Vladimir Porodko, has said, adding that the police are searching for the stolen arms. The firearms and munitions were stolen from a Security Service department, and the same departments were also attacked in Ternopol and Lvov overnight. According to Porodko, the buildings came under gunfire.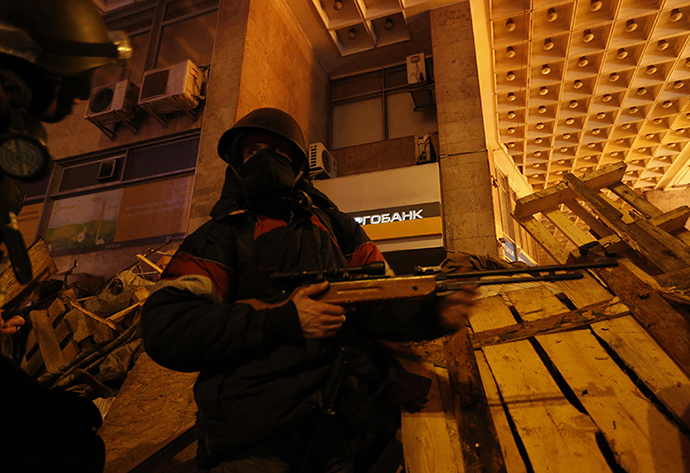 At least 26 people, including 10 police officers, have been killed and some 800 injured since the start of violent riots in Kiev on Tuesday. The recent and deadliest so far wave of violence in Ukraine started with an attempt by radical protesters to storm the building of the Ukrainian parliament (Verkhovna Rada), which prompted fierce clashes with the police. Several buildings in central Kiev, including the office of the Party of Regions, were stormed, looted and set on fire.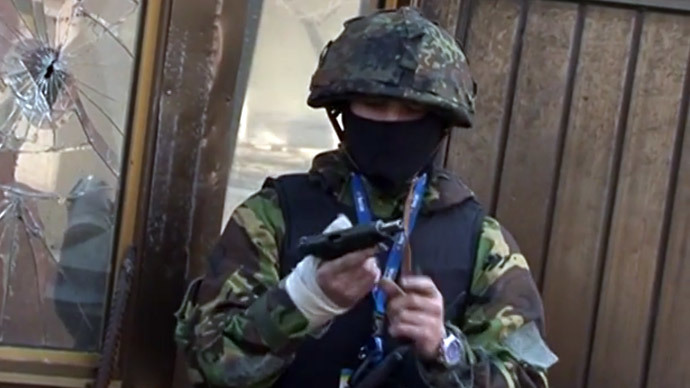 Footage from Tuesday's clashes showed masked rioters firing pistols and rifles from behind the barricades and ramming police cordons with trucks. Reports from the scene claimed both police officers and rioters were hospitalized with gunshot wounds. The official Kiev health department count said that 19 of the victims were shot by live ammunition. Dozens more police officers received serious wounds, with officials noting that many of them were shot in the head or in the neck with "sniper-like precision."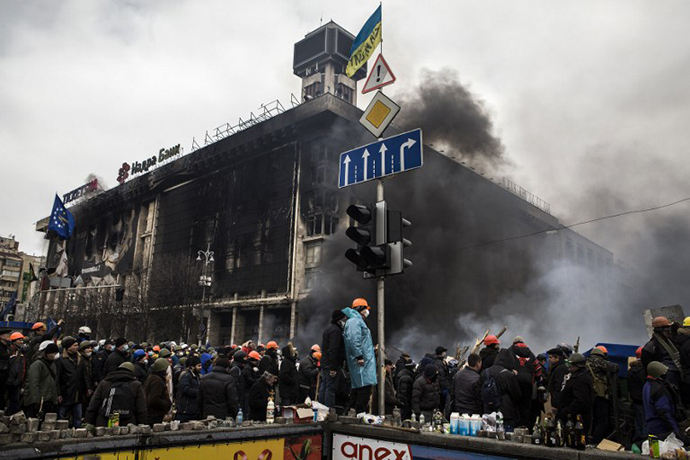 You can share this story on social media: