Water-energy crisis threatens earth's future - UN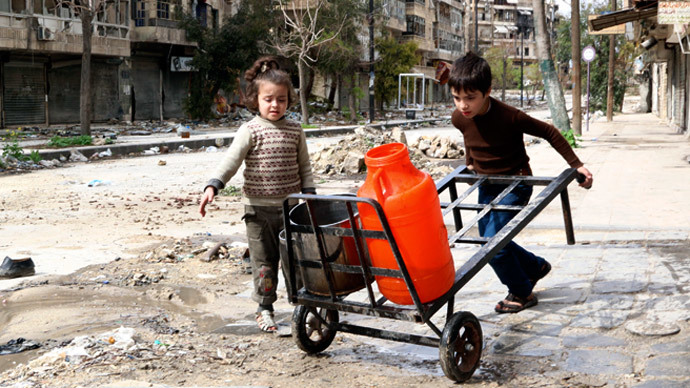 Craving for water and energy will swell in the near future, amid surging populations and economies. This increase could badly strain earth's limited resources, says the UN.
"Demand for freshwater and energy will continue to increase over the coming decades," said a UN report published on the eve of World Water Day, "This increase will present big challenges and strain resources in nearly all regions."
This time the UN is drawing attention to both water and energy resources as they, according to the report, are "tightly interlinked and highly interdependent."
"To obtain water requires energy, and to produce energy requires water," it says.
According to the report, nearly 768 million people worldwide remain without access to safe water and 2.5 billion live without proper sanitation. It also adds that the number of people "whose right to water is not satisfied" could be nearly 3.5 billion. In addition, globally more than 1.3 billion people still lack access to electricity and around 20 percent of the world's aquifers today are depleted.
The report also makes predictions about the future influence of water on the global population.
Global water demand will be increased by some 55 percent by 2050 mostly due to growing demands from manufacturing (400 percent), thermal electricity generation (140 percent) and domestic use (130 percent) as farming, construction, drinking, cooking, washing and sewerage will require more potable water.
Also by 2050 more than 40 percent of the global population will be "living in areas of severe water stress."
Asian countries will be the biggest hotspots where water and extraction will be at a high level.
"Areas of conflict include the Aral Sea [a dried lake between Kazakhstan and Uzbekistan] and the Ganges-Brahmaputra River [between India and Bangladesh], the Indus River [Pakistan] and the Mekong River basins [Southeast Asia]," said the report.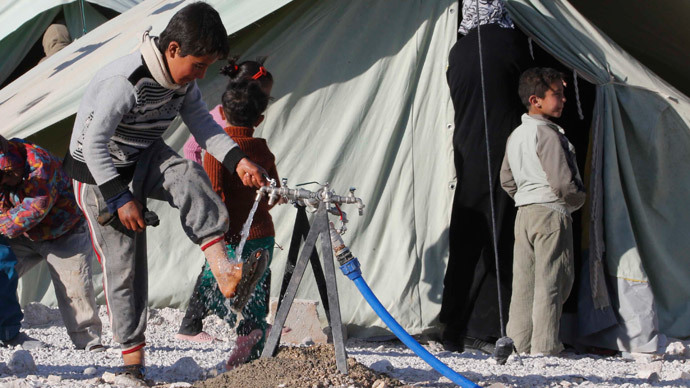 Energy demand will also be increased by more than one-third over the period to 2035. Those "culprits" which would account for 60 percent of the increase will be China, India and the Middle Eastern countries. Electricity demand is expected to grow by 70 percent by 2035, with again India and China accounting for more than half that growth.
According to the International Energy Agency, over 66 billion cubic meters of fresh water was consumed in 2010, but by 2035 this consumption could rise by 85 percent. This might be explained by the fact that in the future more power plants will use cooling systems that operate with water. Power plant cooling is responsible for nearly 50 percent of total freshwater withdrawals in in Europe and the USA.
"A relatively fixed path" will belong to renewable sources like solar and wind energy that use less water the report said; these sources of energy were responsible for nearly a fifth of global electricity output in 2011.
According to the UN, hydro-electric power will have a lot of potential in the future; however, the use of hydro-electric dams, that use the energy of water, has been extremely controversial. They produce a high amount of power but critics say they are ecologically damaging and prone to massive cost overruns.
The report says that improving water and energy efficiency is imperative for every country's policies.
"The challenge for 21st century governance is to embrace the multiple aspects, roles and benefits of water, and to place water at the heart of decision-making in all water-dependent sectors, including energy," said the statement.
The World Water Development Report (WWDR) is an annual report that focuses on different water issues and aims to provide decision-makers with the tools to implement sustainable use of our water resources. Its fifth publication has been released ahead of World Water Day, which has been celebrated on March 22 since 1993.
You can share this story on social media: