Wash your mouth with soap, Russians!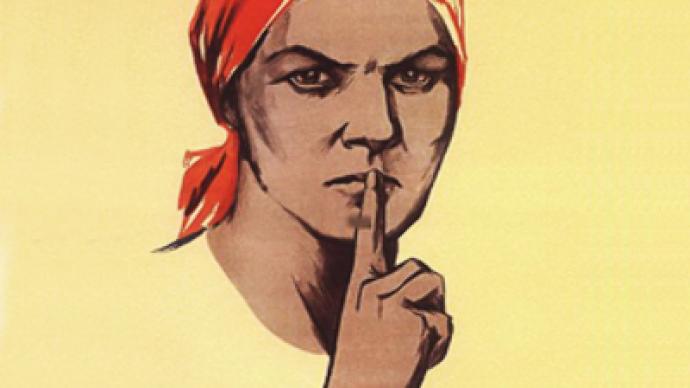 Swearing in the streets: is it just something unpleasant for our ears? Or should massive amounts of money be dedicated to fighting it?
Three Russian cities were recently declared a "territory with no "F" bombs," but does banning swearing really work?
Central Russia's Belgorod and Kursk, along with Barnaul in Siberia, joined a program for getting rid of bad language, Komsomolskaya Pravda daily reports. The plan is pretty plain and reminds many of Soviet times – posters, publishing a "swear dictionary" aimed at helping people find decent words for express themselves, explanatory conversations with children at schools, and the like.
In Kursk, local authorities are sure that by the end of next year, not a single bad word will be heard in the streets. But do officials really believe what they are saying?
The Russian language has always been rich with indecent words and tough expressions, which are used quite commonly by the most of the country's population.
In nearby Belgorod, the war against indecent words started five years ago. The local government keeps allocating enormous sums of money for this noble project – according to Komsomolskaya Pravda, millions of rubles.
Policemen are pressed to provide statistics and fine more people for swearing, and special competitions in poetry and singing are regularly held in the region to encourage people to improve their language.
According to local authorities, the region brings in about $10,000 every month from fines for bad language. However, those who have been to those cities could not but confirm the power of the swear word.
Faced with the ban on bad language, it seems more than a few Russians have resorted instead to the proverbial middle finger.
You can share this story on social media: