Was crazy Moscow clerk video a fake?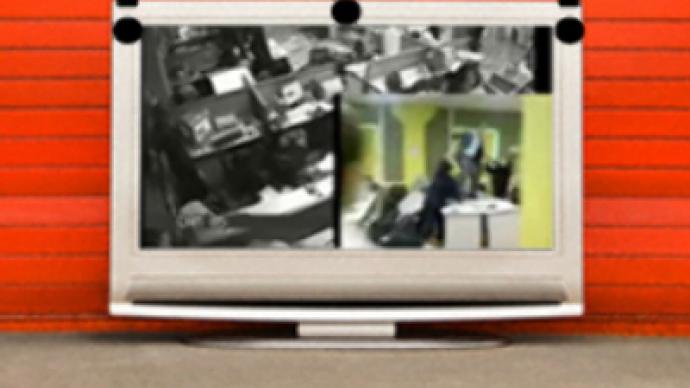 It seemed too good to be true, and it appears the video, watched by 11 million people online, of a Moscow clerk going berserk could have been part of a viral advertising campaign.
The clerk on the video appeared to seriously scare co-workers around him.
After the footage was posted on the Internet some viewers speculated that it was probably the monotonous and routine work that made him flip in spectacular style.
Meantime, a post appeared in the official blog of the famous Russian director and screen-writer Timur Bekmambetov, which says that the veil of the mystery will be lifted on Monday.
The Bekmambetov's blog hasn't been updated yet, but it is rumoured that the scandal video is a part of his new movie 'Wanted' promotional campaign.
A wave of indignation has been provoked after the video appeared online. Many comments say that one day it will be possible to watch acts of cruelty online and still suggest that these are some viral marketing strategies.
You can share this story on social media: