Want to fly safely? Speak French!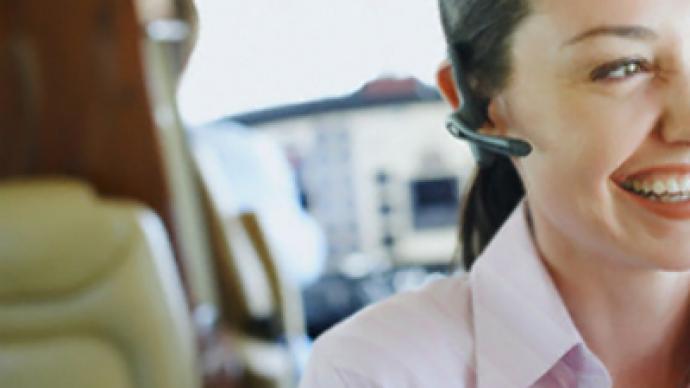 According to Infox.ru website on July 8, a Paris-Moscow flight successfully landed in Moscow's Sheremetyevo-2 airport thanks to a local onboard who interpreted for the pilots and ground control.
Without the help of muscovite Marina, the French pilots and the Russian dispatcher simply would not have been able to understand each other.
"After we covered nearly half the distance to Moscow an air hostess asked me if I would like to see the cockpit, and at the same time translate a few things," recalled Marina. "The stewardess must have chosen me because we chatted in French for some time before takeoff."
As it turned out, Marina was invited to the cockpit solely to help the pilots understand the orders of Russian ground control. "The officer did try his best to get the message through, but seemed to lack the talent for languages" Marina said. She also states that the orders were pretty simple: turn south, accelerate, ready for landing, but the pilots still failed to make anything out. "We did finally land but it seemed to me we mixed up the terminals," the short-term interpreter told.
From what Marina could hear from the pilots' talk she understood such situations were quite customary and both the pilots themselves and the dispatcher were used to them.
In addition to the language barrier is the metric system, which is to date still used in Russia and China only. Foreign pilots often spend time translating orders from Russian into their native language and then converting meters into feet. They even use calculators sometimes to quicken the process.
Nevertheless, the plane landed safely and the passengers never learnt what was going on in the cockpit.
"Such cases are not rare and this is definitely not proper," say specialists. Deputy Director of the air traffic control center in Moscow Aleksander Povaliy explains:
"Nowadays more that half of all pilots have a good command of English. But it is not the mother tongue for our pilots nor is it for the French – hence the misunderstandings."
You can share this story on social media: