'Don't sleep, Olya': Rescuer of 9yo girl recounts agony of Volgograd blast aftermath
After a suicide bomber struck at Volgograd's railway station, Yury Frisler rushed out of the building with 9-year-old Olya in his arms, desperately looking for an ambulance for the badly-injured girl who was losing consciousness.
Olya Ivanenko is one of 65 seriously wounded in the Volgograd bombings, who are still receiving hospital treatment.
The girl was hurt in the first of two explosions that rocked the city just days before the New Year. In an ironic twist of fate, Olya was that day at the railway station with her family to return train tickets, as they had decided to fly instead.
Doctors say Olya has damage to her lungs, and that her condition is stable, but serious.
As the first shock of what happened faded, Olya's parents started to look for their daughter's rescuer, as the girl kept on speaking about the man who took her out of the damaged building and to the ambulance.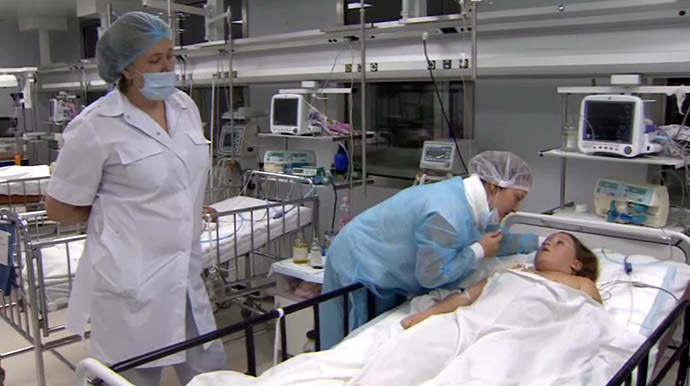 "Please help, we are looking for a man who saved our little girl at the station after the explosion, he carried her out and was constantly speaking to her. We just want to thank him. Please help," read the text Olya's parents spread online.
A Volgograd regional charity has organized a donation center for the victims of the twin terrorist attacks. Click here for details of how to make a donation in foreign currency.
Their efforts eventually led them to Yury Frisler, a 22-year-old left luggage room worker at the Volgograd station. It appears Olya is just one of many people he helped that day.
The man told RT he was near the explosion location, but was lucky enough not to be injured, so he "rushed in to help people."
"Then I noticed a man and a girl, I ran towards the girl, asked her whether she could breathe, she was losing consciousness. I picked her up and carried out of the station," Frisler said.
"She was so brave, she didn't even cry. I was talking to her all the time, she kept saying she wanted to sleep, but she was just losing consciousness. And I was telling her – just don't sleep Olya, don't sleep."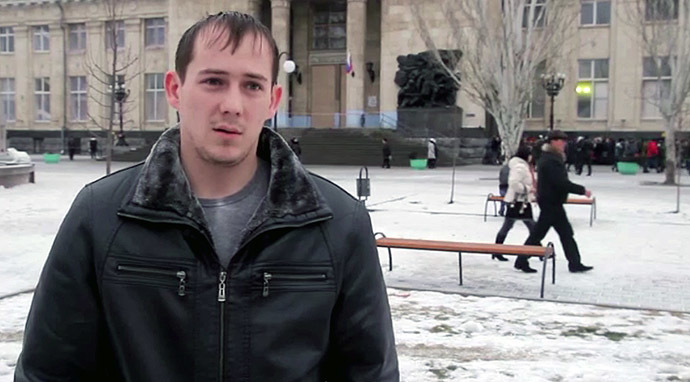 Finding an ambulance for the girl turned out quite a challenge amid the chaos, panic and horror which swept the area following the terror attack.
"I rushed to the ambulances but they told me they were only taking adults and that I had to wait for the children's emergency services to arrive. I apologize now but at that time I broke down, I started yelling at them, swearing and finally they took her."
Olya is now undergoing treatment in the Children's Clinic hospital in Moscow, where she was delivered as soon as her transportation from Volgograd became possible. Yury said he was sure that Olya recovers they will meet and keep in touch.
For more on this story, watch Madina Kochenova's report for RT.
You can share this story on social media: