Lava river: Volcano erupts in Russia's Kamchatka (VIDEO, PHOTOS)
Torrents of lava are coming down the magnificent slopes of Plosky Tolbachik, one of the biggest volcanoes in Russia's Far East region. The volcano "woke up" in November last year - after more than thirty-five years of being dormant.
The 3,085-meter-high Plosky Tolbachik has emitted two streams of lava one of which has traveled down more than 6 kilometers while the other one made 18 kilometers. The fiery river has been setting trees on its way ablaze while turning ice and snow into clouds of steam.

The nearest settlement is located 60 km away, so there seems to be no direct threat, according to Kamchtka's geophysical service of the Russian Academy of Science.

Plosky Tolbachik (Flat Tolbachik) is the lower volcano in the Tolbachik volcanic complex on the Kamchatka Peninsula. Its sister, Ostry Tolbachik (Sharp Tolbachik) rises 3,682 meters above sea level.

At the same time activity was also detected in the Kizimen and Shiveluch volcanoes in the Kamchatka region. Since January, Shiveluch has spewed several eruptions of gases, steam and ash, the highest of which reached the 4,900 meters. There have also been frequent earth tremors that sent avalanches down its slopes.

The Kamchatka Peninsula in the Russian Far East is one of the most various and active volcanic areas in the world.  It is located in the 'Ring of Fire', an area where a large number of earthquakes and volcanic eruptions occur in the basin of the Pacific Ocean, together with territories of Japan, Alaska, Philippines, Fiji Islands, New Zealand and many other active regions.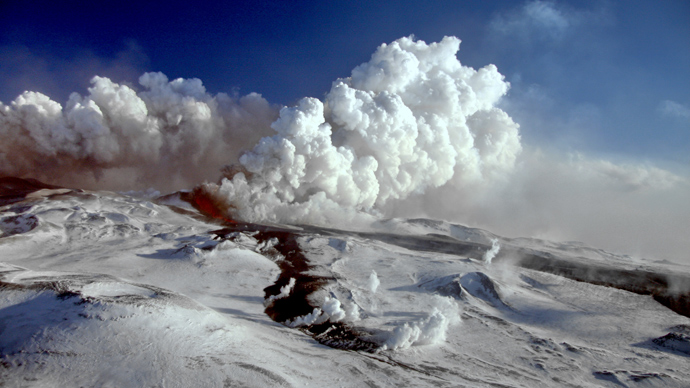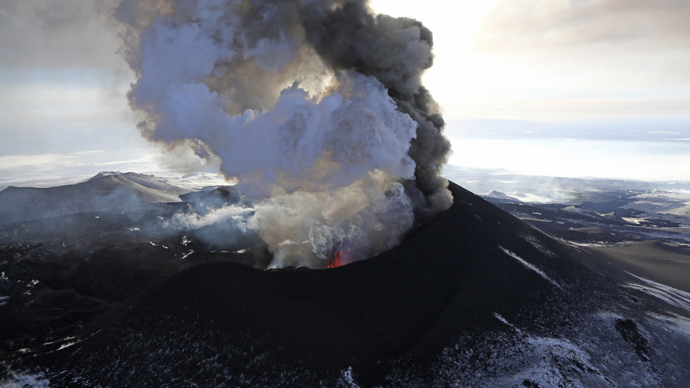 2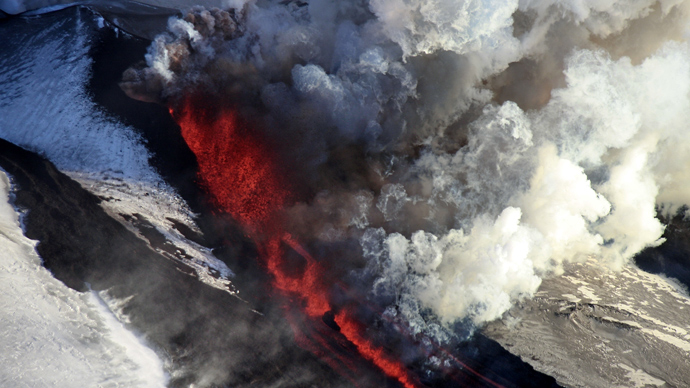 You can share this story on social media: