Volcano eruption in Far East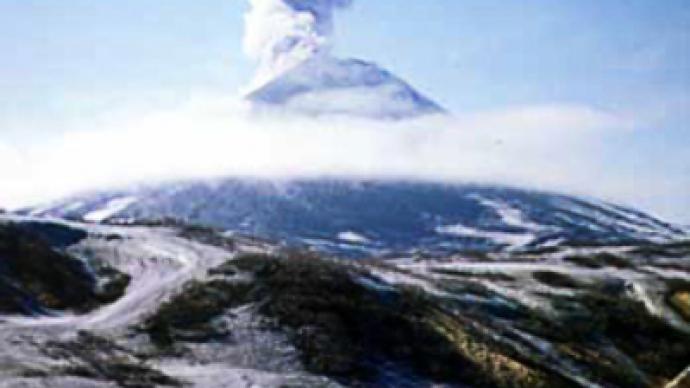 Volcano Ebeko eruption has began on Thursday January 29. Showers of volcanic dust now threaten the city of Severo-Kurilsk in the southern Sakhalin Region.
As reported in the Far Eastern branch of the Institute of Volcanology and Seismology at the Russian Academy of Sciences, the eruption of Ebeko situated only six kilometers away from the city started on Thursday. Signs of it were invisible because of a strong blizzard.
After the blizzard was over ash fallouts began in Severo-Kurilsk region on January 31. Volcanic dust covered about 20 square kilometers in the region.
Thickness of the ash layer varies between 0,2 and 5 centimetres.
While the visibility was clear a column of smoke and ashes 250-300 metres high could be seen over the crater. On Sunday morning the volcano emitted massive ash blow-outs every half an hour to maximum height of 500 metres. Then the blizzard renewed, and Ebeko's top became invisible again.
Heavy showers of volcanic dust endanger the residents of Severo-Kurilsk. An open city water supply point is feared to be polluted. Moreover aqueous lava outflows and lahars are also possible.
Three volcanoes woke up simultaneously in the Far East. Two of them have erupted in Japan in the last few days.
Asama dormant volcano located 145 kilometres away from Tokyo has emitted smoke and ash over the capital. About a half of the city is covered with volcanic dust. Residents are recommended to use breath guards.
Sakuradzima volcano located close to the city of Kagoshima in southern Japan has not affected the city. Practically all volcanic dust emitted was taken away to the sea by the wind.
There are no victims of destruction reported so far.
You can share this story on social media: