From virginity to Botox, taxing gets creative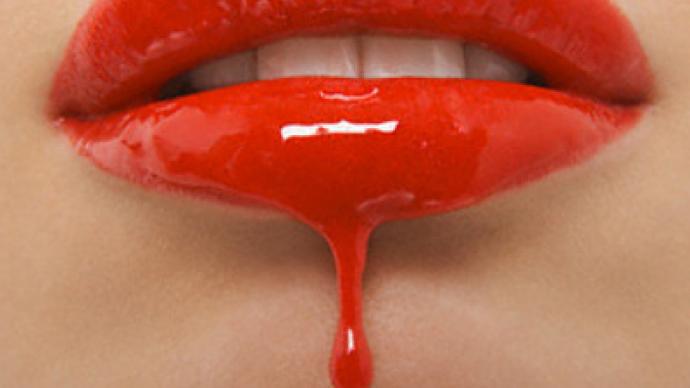 The nobility of the past was creative in finding new ways to fill their coffers, taxing chimneys and windows. Their descendants apparently have the knack too, inventing new, weird taxes amid the global recession.
Russian newspaper Vremya Novostei published its Top-10 list of dubious fiscal initiatives of 2009.
American policymakers, who have been busy all year fighting over healthcare reform, were thrilled to hear Senator Harry Reid's proposition to levy taxes on vanity, namely on cosmetic procedures. The initiative dubbed the "Botox tax" by journalists was fiercely criticized by those most concerned. The National Women's Organization said taxing breast augmentation and wrinkle smoothing would be discriminative.
Other countries were also busy looking for budget-friendly ways to improve people's health. Denmark has introduced a tax on fats in food, which can be as high as $5 per kilo of cheese or butter. This is in line with previous policies. The country has the largest tax on soda drinks in the EU. Latvia took steps in the same direction. Last year Peteris Apnis, an aide to the Prime Minister and the President of the National Doctor's Society, suggested imposing excises on sugar and salt, both of which are bad for health, he said.
Entertainment is another target for fiscal assault. Britain's Isle of Man suggested collecting about 1.5% per month from file sharing network users. German and Ukrainian parliamentarians went further and suggested taxing all Internet users. And Governor of New York David Paterson said he wanted 4% from every Internet sale of software, music and films, stressing that this includes porn. However Russia's cinematography union leader Nikita Mikhalkov outdid them all, suggesting a special tax on every single DVD imported or produced in the country. The money would be used to subsidize Russian filmmakers.
An unexpected "virginity tax" was levied from an 18-year-old Romanian girl, who sold the right to become her first sex partner through a German Internet auction. The highest bid offered by an Italian businessman was 10,000 euros, and the deal was consummated in a posh Venice hotel. However German authorities treated the story as a case of selling sex for money, which is a perfectly legal and taxable trade in the country. And they demanded the due sum to be paid.
Another unconventional tax was suggested by the Ukrainian fiscal agency. They decided that illegal income is just as good for taxation as legal income; hence bribes and thefts should be taxable.
The proverbial death and taxes met in a Latvian funeral services initiative, when it was suggested that a one-time $50 graveyard keeping due be replaced with an annual fee. The idea was to ease the financial burden on relatives. There was no report on what would happen to non-payers.
Britons with landline telephones, who are an overwhelming majority in the country, may soon pay about $10 annually for the privilege. The money would be spent on developing broadband Internet in the country, so the tax was naturally called the "broadband tax" by unenthusiastic would-be payers.
Tourists going to enjoy St. Petersburg's marvelous sights may soon have to pay an extra $3, if Governor Valentina Matvienko has her way. This "skyline tax," which is expected to bring $15 million into city's coffers annually, is meant to help keep the numerous monuments and historical buildings fit.
You can share this story on social media: