Viper strike: US tests new high-precision glide bomb
Published time: 6 Sep, 2012 03:54
Edited time: 6 Sep, 2012 07:54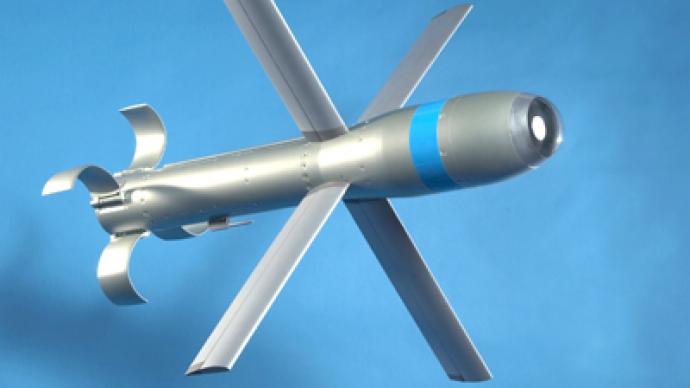 The US has successfully tested GBU-44/E Viper Strike glide bomb. The high-precision munition can hit both air and ground targets from up to 5 km away using GPS-aided navigation and laser positioning.
During a US government sponsored test at White Sands Missile Range in New Mexico, a Viper Strike launched from a Cessna Caravan test aircraft hit eight vehicles moving at extremely high speeds in varying realistic scenarios, munition's developer MBDA Inc said in a press release.
The glide munition boasts high precision and its developers say it causes low collateral damage, which would allow military planner to deploy it in densely-populated areas.
The US Department of Defense have stated Viper munitions can hit targets moving up to 40kph. The bomb weight is estimated at about 19kg, the weapon measures 90cm long.
"This proven high speed target attack capability is a game changer for warfighters that need to hit very fast vehicles with great precision and from any direction of attack," said Tom Bien, Viper Strike's Program Manager.
Viper Strikes have been used in combat by both manned and unmanned aircraft and are expected to be deployed on the US Marine Corps' KC-130J Harvest HAWK aircraft.  It can be carried either internally or externally from the host aircraft, helicopter or UAV.