Violence breaks out again in Gaza Strip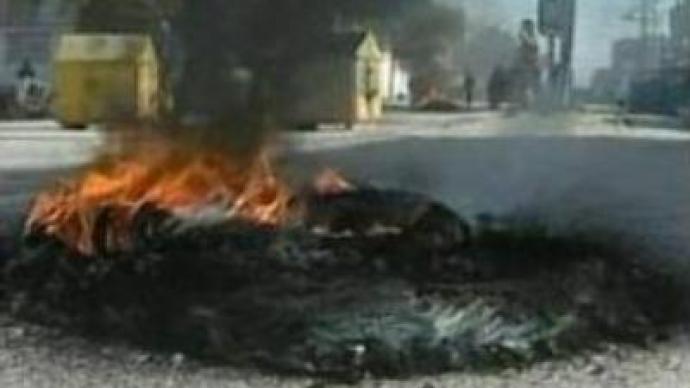 A local militia leader has been killed and seven people wounded after Palestinian gunmen from Hamas and Fatah were involved in a shoot-out in the Gaza Strip. Both sides blamed each other for starting the fight.
The battle began in the northern town of Beit Hanoun, and ended with gunmen exchanging fire in Gaza City. The heavy fighting left two houses severely damaged, and streets littered with burning debris.It is the most serious flare-up of violence since a power-sharing deal between the political rivals was agreed last month.Meanwhile in a separate incident, two Gaza fishermen were wounded near the Gaza-Egypt border, when an Israeli navy vessel fired at their boat.The Israeli military said a naval patrol spotted three boats suspected of carrying smugglers and opened fire when the craft ignored warnings to turn back.
You can share this story on social media: