Viktor Zubkov outlines priorities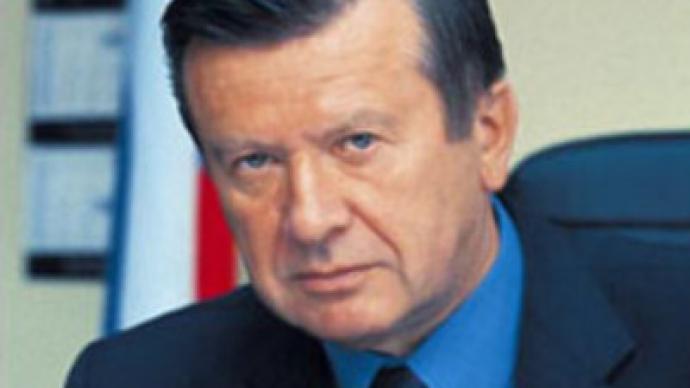 Russian PM Viktor Zubkov says he will concentrate on boosting the economy, fighting corruption and improving society.
"My priorities are the strategic goals which were defined in presidential addresses to parliament. The most important among them are a stable economy, social development and making the government work more effectively.

Our main goal is to create an innovative economy concentrating on the energy sector, infrastructure and housing. I suggest that the government pays special attention to aircraft and ship construction with special state corporations playing a key role.

Another strategic goal is boosting our defence and industrial complex. We have enough funds assigned for this in the budget. It's necessary to apply the most modern technology in extracting oil, gas and other natural resources. All these measures should boost the country's economy in order to improve the living standards of Russian citizens.

The state should create jobs for those who can work, and provide those who can't with safe pensions and social guarantees. Our income from gas and oil should be used for that.

It's necessary to provide citizens with education and healthcare of a high quality, paying special attention to the national projects which are being carried out at the moment.

I know well enough how hard life is for those who live in the villages and I praise parliament for providing funds to develop agriculture. But that's just the beginning. I believe that the government's new policy should be aimed at further development in this sector.

We should preserve the economic stability we have achieved in the past years. That's why we should slow down inflation, keep the national currency stable and find opportunities to lower taxes.

There are two things that could destroy Russia – corruption and unprofessionalism. Corruption has penetrated our society. The first thing we need to do is to adopt a law on corruption. We talk a lot about it but in fact there is no clear definition of corruption. I took part in working out the draft, so it already exists. Secondly, we need to create a special body to deal with corruption issues on a regular basis. But society itself should also help to fight corruption, working together with the law enforcement agencies.

The strategic programme we are going to fulfill is quite realistic and is supported by the Russian people," Viktor Zubkov stressed.
You can share this story on social media: