Victory Day fireworks: Thousands of lights illuminate Moscow's skies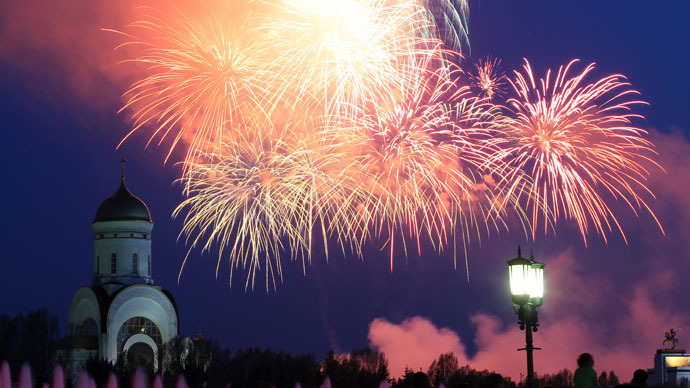 The amazing cannonade of elaborately configured firework displays has concluded the celebration of the Victory Day in the heart of Russia. Tears filled the eyes of thousands of spectators as they watched the majestic show.
An unbreakable link of generations, from WWII veterans to toddlers, gazed at Moscow's night sky as some nine thousands fireworks brought joy, pride and sadness to their hearts, as all marked the 68-the anniversary victory over Nazi Germany.

Fired from 14 different locations around Moscow, the city's authorities made sure that everyone shared in celebrating a momentous victory that has brought unprecedented peace to Europe, at the cost of over 25,000 million Soviet lives.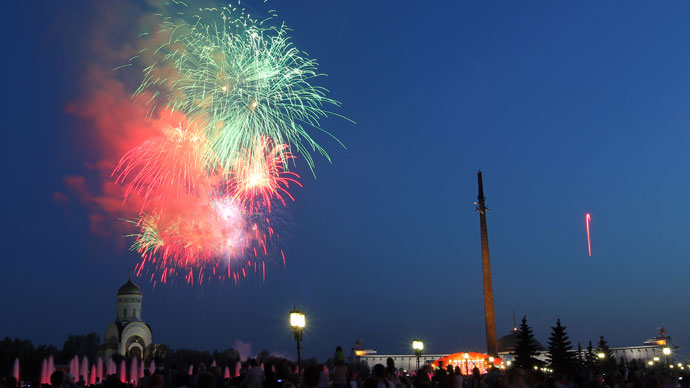 The fifteen minute display showcased 43 different aerial designs, each named individually. The showcase followed a script, where each shot was timed to a millisecond. The designs were especially simulated prior to the performance through software which coordinated some 72 salute installations and 18 pieces of artillery.
The traditional festive artillery salute, also was performed in a majority of Russia's cities, concluding the day of celebrations that started with a grand parade on Moscow's Red Square.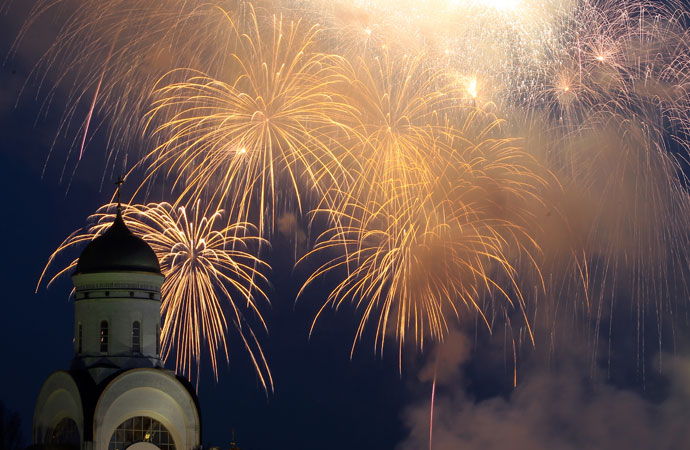 You can share this story on social media: