£6,000 worth of Viagra, 100 bayonets stolen from UK MoD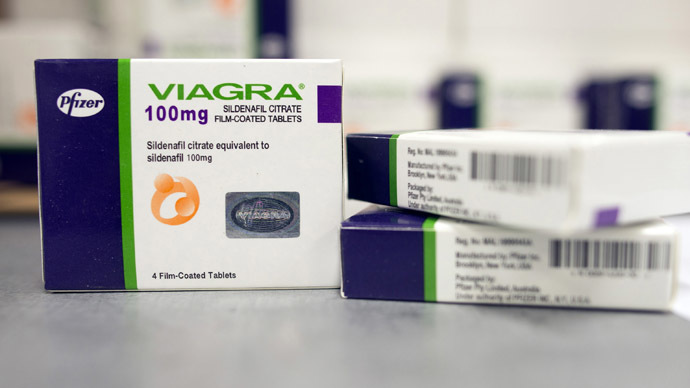 Some 6,000 ($9,900) pounds' worth of Viagra has been stolen from the UK's Ministry of Defence since 2007, among other stolen goods totaling 7 million pounds, including nuclear submarine equipment and a washing machine, according to new figures.
The anti-impotence pills and nuclear submarine equipment were taken from RAF Marham in Norfolk, East Anglia, the Times reported.
Some 100 bayonets, thousands of rounds of ammunition, an industrial washing machine and a Bedford truck were all taken from various Ministry of Defence sites nationwide.
Lead flashing and roofing, copper piping and radiators have also been among items going missing – alongside a silver statue – worth 25,000 pounds from the Household Cavalry barracks in Knightsbridge.
Statistics for stolen equipment were found to be significantly higher in the period 2009-2010. In these two years, equipment with a value of around 2.5 million pounds disappeared.
In the last eight months alone, some 572,549 million pounds of military gear has been taken.
The figures were disclosed by the ministry after a written Parliamentary question was posed by Conservative MP, Nick de Bois. Increasing attention is being given to missing equipment since the case of Sergeant Major Steven Barratt who was jailed for 20 months last week, after attempting to sell army night vision gear on eBay for 115,000 pounds.
"The MoD takes the loss of theft of equipment very seriously and works hard to detect and deter theft," an MoD spokesperson said. "Where theft does occur and a suspect is identified, prosecution or internal disciplinary action will follow as appropriate."
The spokesman added: "Viagra has other medical uses - for example it is often used to treat low blood pressure and altitude sickness."
You can share this story on social media: