Venezuela recalls the 1992 coup attempt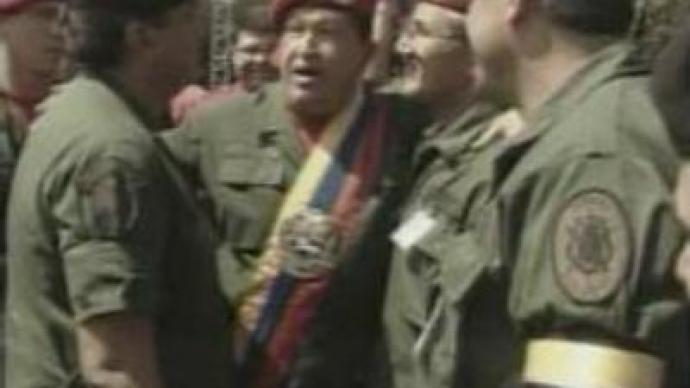 In Venezuela, thousands of people have marched through the country's capital Caracas, to commemorate the attempted coup that current President, Hugo Chavez led 15 years ago.
The demonstrators waving Venezuelian flags and chanting "we will never be defeated!" came from opposite sides of the city, to join soldiers for the memorial parade. Supporters of the president say the attempted coup was violent but justified, as it aimed to replace a corrupt government.The rebellion claimed the lives of more than 80 civilians and 17 soldiers, and was quickly crushed by pro-government troops.Hugo Chavez then spent two years in prison, before being pardoned by President Rafael Caldera in 1994.
You can share this story on social media: