Venezuelan police disperse violent crowd after mass anti-govt protest (VIDEO)
Venezuelan police have deployed water cannons and used tear gas against crowds of angry stone-throwing protesters in Caracas. Activists unhappy with the economic course of President Nicolas Maduro have been resorting to sporadic violence since Wednesday.
Police clashed with a crowd of protesters who attempted to block a Caracas highway. The violence erupted in the late evening after hundreds of thousands of supporters and opponents of Venezuela's leftist government had gone home.

About 3,000 opponents dressed in white and carrying red, blue and yellow Venezuelan flags gathered in the capital earlier on Saturday demanding the release detained students and other opposition activists.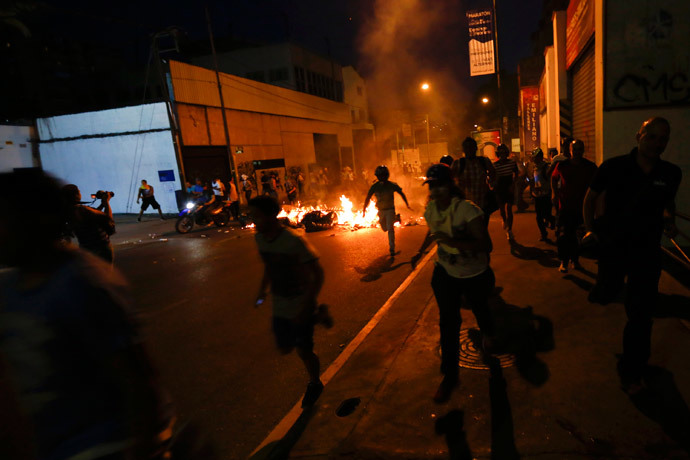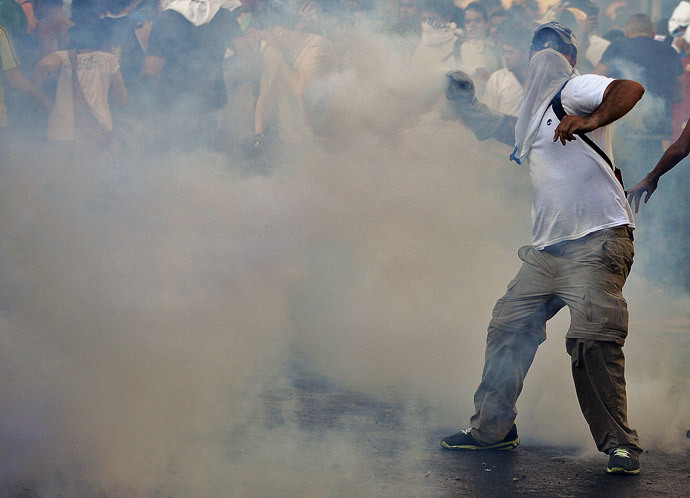 "We are here once again to demand the release of students who were detained and because we can't live with such violence," Maria Correia, 20, said in a wealthy neighborhood in the eastern section of Caracas as cited by AFP.

On Saturday twenty five of 99 people arrested earlier in the week in connection with the protests had been freed pending trial said Venezuela's state prosecutor adding that the others would be processed within hours.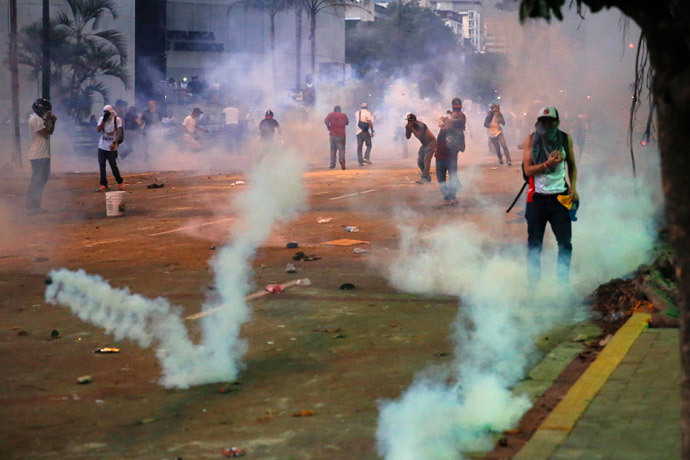 Along with anti-government protests, several pro-government rallies were also held in Venezuela and were broadcast on national television. Addressing his supporters in Caracas Maduro called on the people to show support for his leadership.
"You want to see people in the streets? We'll give you people in the streets," he said to cheers from thousands of supporters.

"I'm not going to give up one millimeter of the power the Venezuelan people have given me ... nothing will stop me from building this revolution which commandant Chavez left us!"
The demonstrations follow more than 10 days of anti-government rallies, mostly led by students that culminated on Wednesday, in which at least three people died, two students and a community activist in the worst unrest since Nicolas Maduro assumed the presidency last year.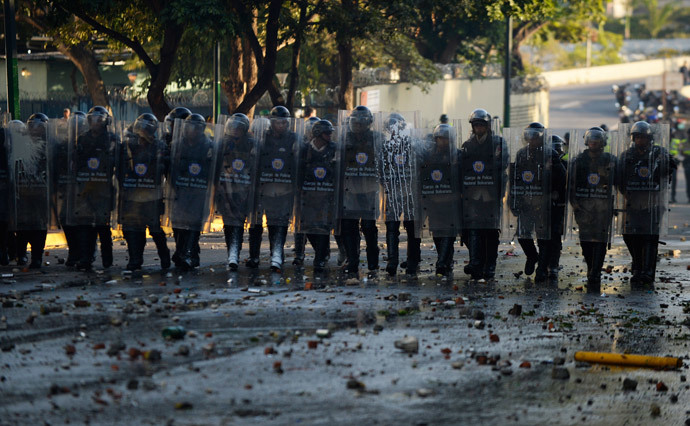 Over 25 people sustained injuries as activists set up barricades in the city. Police clashed with the crowd using tear gas.

Nicolas Maduro responded to the violence in a public statement, denouncing the unrest as an attempt to carry out a coup d'état. He laid the blame at the feet of extremist fascist groups and said that those responsible for the violence would be prosecuted under the full weight of the law.

On Thursday a court ordered the arrest of opposition leader Leopoldo Lopez on charges of murder and terrorism during the street violence, as Lopez spent two weeks organizing sporadic rallies around the country.

The latest bout of demonstrations focuses on the country's economic woes and the high level of inflation Venezuela has experienced recently.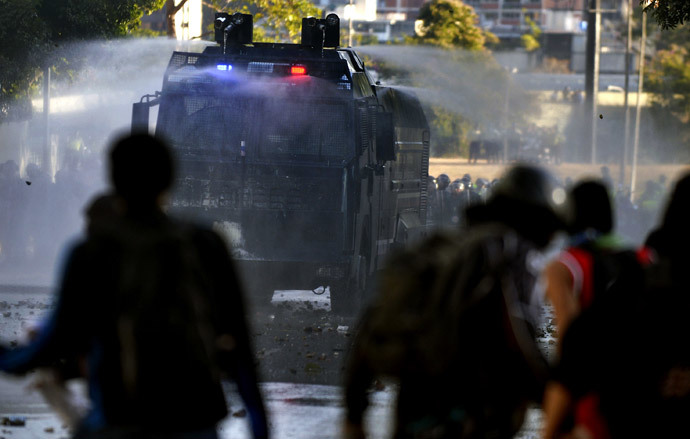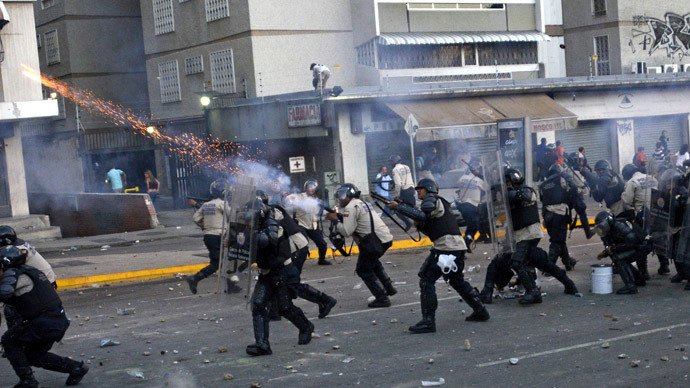 You can share this story on social media: