Nicolas Maduro: Ukrainian crisis is response to US and EU anti-Russian policy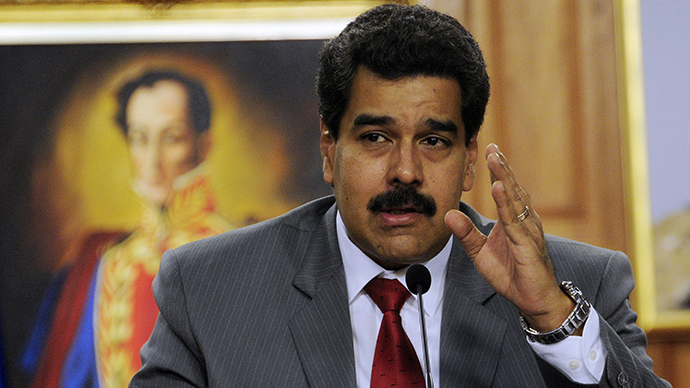 Venezuelan President Nicolas Maduro has accused both the US and the EU of "double standards" over Crimea and recalled the Kosovo and Falkland Islands referendums as evidence. Maduro says the West is seeking to "eventually destroy" Russia.
"There is a certain transnational elite that has been cherishing this dream for 300 years," Nicolas Maduro said.
The Venezuelan leader criticized "the anti-Russian policy of the US and some European countries," saying the crisis in Ukraine comes as a response to that.
"What has happened in Crimea is a response to the format that made Ukrainian democracy collapse. And there is only one reason for this: the anti-Russian policy of the US and some European countries. They seek to encircle Russia in order to weaken and eventually destroy it," he said.
His statement comes amid deteriorating relations between Russia and both the US and the EU. The latter imposed first sanctions against Russian officials as the Crimean Peninsula sought to separate from Ukraine. The West threatened that more sanctions would follow after the March-16 referendum in Crimea, in which over 96 percent of its citizens voted to join Russia. The treaty was signed between the two sides on Tuesday.
As the US and the EU considered the referendum "illegitimate" and refused to recognize its results, the Venezuelan President accused them of "double standards" over the Crimean vote. He recalled similar situations with Kosovo and the Falkland Islands.
"This is a major game of double standards," Maduro said. "So it was legal, from the point of view of international politics, to separate Serbia 10 years ago and take Kosovo away from it through a referendum. It turns out that trying to take away the Falkland Islands, which are located here in Latin America, through a forged and illegal referendum, was justified for Europe and Britain. But when it comes to the people of Crimea, who want a referendum and choose a peaceful future for themselves, this is illegal," he added.
You can share this story on social media: