Vatican computer tech convicted in Vatileaks case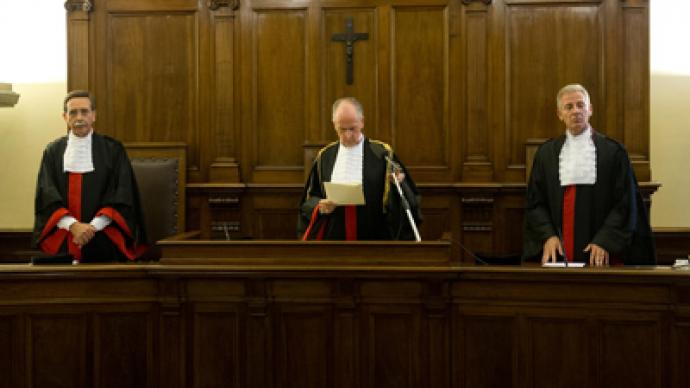 A Vatican court has found Holy See computer technician Claudio Sciarpelletti guilty of helping a former papal butler carry out an the embarrassing leak of confidential papal documents. He received a two-month sentence, suspended for five years.
The 48-year old Italian had denied involvement in the leak of documents, which an Italian journalist used to write a book that alleged corruption at the highest ranks of the Vatican bureaucracy.
Last month, Paolo Gabriele, who served Pope Benedict XVI his meals and helped him dress for ceremonies, was convicted in a separate trial for the theft of documents from the papal apartment, and is serving an 18-month prison sentence in Vatican City.
Gabriele and Sciarpelletti are the only Vatican employees to be formally investigated in the case, which caused concern for the Pope and embarrassed the Holy See's hierarchy. However, Vatican spokesman Rev. Federico Lombardi told reporters after the verdict that the probe into the leak "'isn't closed."
Judge Giuseppe Dalla Torre said the court concluded that Sciarpelletti had helped Gabriele "elude authorities' investigations" at the Vatican, but cited the man's long years of service when suspending his sentence. The judge also ordered the criminal conviction not appear on Sciarpelletti's record.
Sciarpelletti, who looked demoralized by the verdict, according to Italian media present in the courtroom, maintains his innocence. He even tried to make light of the situation during the hearing, when after a court employee complained of computer problems he offered his technical services – which got a lot of laughs from the crowd.
He has three days to appeal the verdict. It's unclear whether he will be able to keep his job at the Vatican.