Valley of Geysers is recovering in Russia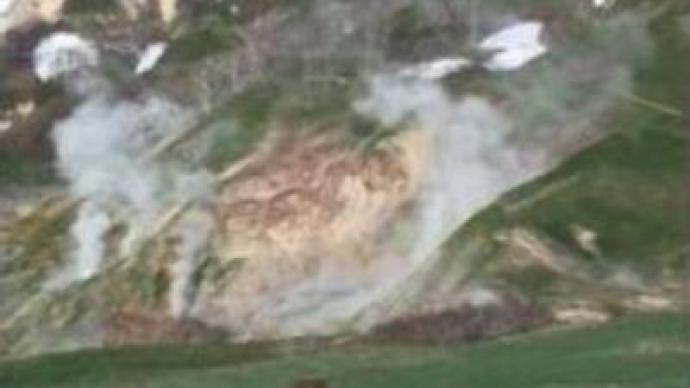 Despite fears they were destroyed by a mudslide, the geysers of Russia's Kamchatka Peninsula appear to have survived. Earlier, the picturesque Valley of Geysers in the Russian Far East was thought to be irrevocably destroyed.
Few believed the natural hot springs could return to life, after the huge mudslide carrying more than five million cubic meters of stones, soil, and trees crashed into the valley. A natural dam, formed by the mud, blocked the Geyzernaya river and lead to the flooding of the geysers untouched by the torrent itself. Several tourist huts and two helicopter pads were also destroyed.A special commission has been set up to assess the damage to a unique environmental site, protected by UNESCO. Following the disaster, Russia wants international recognition of the valley as an endangered natural site – one of the five places in the world where impressive eruptions of steam and hot water can be found.However it seems man won't have to do any work, as nature appears to be curing itself. The river has now broken the dam causing water levels to drop and some of the geysers to reappear.
"Sooner or later the lake may dry up and its bed will be seen. But in what state will the remaining geysers reappear? They may be swamped, as it happened before in the valley in minor landslides,"
suggests Boris Polyak from Russian Academy of Sciences.Before the landslides more than 90 geysers and numerous hot springs were scattered around the area.The area is a major tourist attraction, and the landslide threatened the livelihoods of hundreds of workers. Now as nature takes its course they're breathing a sigh of relief, and hope that soon the geysers will be back to their original splendour.
You can share this story on social media: