Uzbek Islamists to flee to Pakistan province of Helmand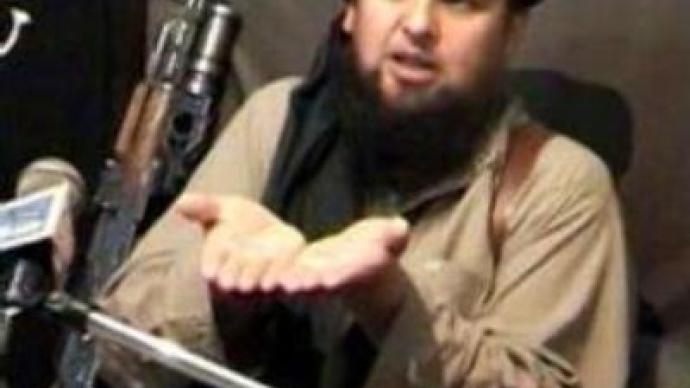 As Afghan and NATO forces continue their tense struggle against insurgents, the Islamic Movement of Uzbekistan has been invited by the Taliban to join the fight in the fractious Helmand province, according to the British press.
Lead by Tahir Uldashev, the Islamic Movement of Uzbekistan, or IMU, is one of the most active Islamist groups known for its close ties with Al-Quaeda that was formed back in 1996. Uldashev had a history of links to several other terrorist groups. He fled Uzbekistan in 1992 due to a government anti-terrorist campaign. The invitation from the Talibanis for IMU seems to be their only hope now. The move comes after the drums of war began to rumble over the Pakistani region of Waziristan. It is to this region that IMU were invited by local tribal leaders to seek refuge, after the 2001 U.S.-led operation "Enduring Freedom". According to the Pakistani government, about 160 people, including 130 Uzbeks have been killed in fighting in the past week alone.
"The clashes that have happened in the past two years in Afghanistan and the Pakistani border province of Waziristan between the Uzbek mujahideens and the local population have claimed over 1,500 lives of local tribesmen,"
says Valery Sheryaev, a military expert.The latest clashes reportedly erupted after the Uzbek militia accused some local tribal leaders of spying for the Pakistani government and trying to kill a pro-government leader. Islamabad is said to be planning to increase its military presence in the region by around 8,000 troops. It currently has a contingent of 80,000 in the semi-autonomous region. Some analysts believe Pakistan is serious in its intentions to get rid of foreign militias in the so called "tribal region", and it appears the tribal elders are also eager to eradicate Uzbek Islamists from their home province. The visit to Islamabad by U.S. Vice-President Dick Cheney – a man known for his hard rhetoric over the lack of Pakistan's anti-terrorist efforts in its northern provinces – ads international pressure to the situation.According to Taliban sources they have now offered the Uzbek Islamists safe passage into Afghanistan's Helmand province.
"This is a unique natural complex of shelters, where it is very easy to hide for the people like the Uldaev's militias, which have a vast experience of a mountain activity. In this territory they'll be able to hide a tank good enough so that it will be almost impossible to find it, even using all possible modern equipments such as satellites,"
believes Mr Sheryaev.Currently there are about 5,000 British troops attempting to control the province. That number's set to rise to 7,000. But if the Uzbek militia succeed in reaching Afghanistan, combined with the new spring wave of the Taliban, it might just sweep the British out of the province.
You can share this story on social media: