Russia slams US Global Online Freedom Act as 'Cold War scheme'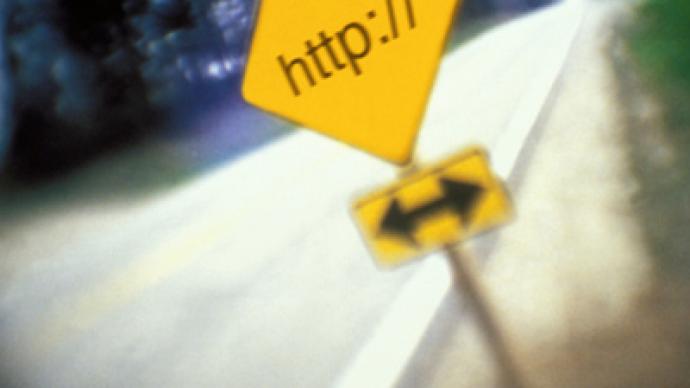 The online freedom bill proposed in the US seeks to regulate the web activities of foreign countries and businesses by imposing its own unilateral standards, says Russia's Foreign Ministry. Moscow insists the UN is the place to pass global laws.
­The projected Global Online Freedom Act states that the US State Department will have to review annually the list of countries "restricting Internet freedom."

The bill would ultimately block the export of American software and hardware to the counties on the blacklist. A license would be required to export products when the end-user was a government.

"It seems as if some members of the American establishment are taking a confrontational mentality and surviving schemes of the Cold War to web technologies. The US is again trying to take the role of the supreme regulator and 'the ruler of destinies,'" says Aleksandr Lukashevich in an official comment on the of Russian Foreign Ministry website.

Russia is calling for an international discussion on online freedom of speech, without "taking unilateral actions, but cooperating to work out a unified document under UN sponsorship," said the Russian diplomat on Monday.

A sample of such a unified document is already there: An International Code of Conduct for Information Security has been proposed by Russia, China, Tajikistan and Uzbekistan as a formal UN document for the latest session of the General Assembly.

­No US technology for repressive regimes
In the US, the Global Online Freedom Act is viewed as a means to protect dissidents and a tool to block online surveillance and censorship.

"Every day we learn of more democratic activists being arrested through the use of a growing array of Internet censorship and surveillance tools, abused by the governments of China, Belarus, Egypt, Syria and many other countries around the world," said congressman Chris Smith, the sponsor of the bill and the chairman of the House panel that oversees international human rights.

Though Smith says it is "unconscionable" of US technology to put democracy activists at risk, the bill is also set to affect non-US web companies raising capital on American soil if they deal with "repressive countries."

In essence, such companies will have to disclose their policies on human rights, including any practices of collecting and sharing personally identifiable information and deleting users' content. Foreign web and IT companies, quite a number of Chinese ones among them, would be held accountable by the US Security and Exchange Commission, the federal regulator of the American stock exchange. Businesses failing to meet the standards would be added to the blacklist and prosecuted.

The Global Online Freedom Act, introduced to the Subcommittee on Africa, Global Health and Human Rights on December 8, is now awaiting discussion in the US House of Representatives.