Yemen terror alert prompts US embassy closure, citizens warned to leave country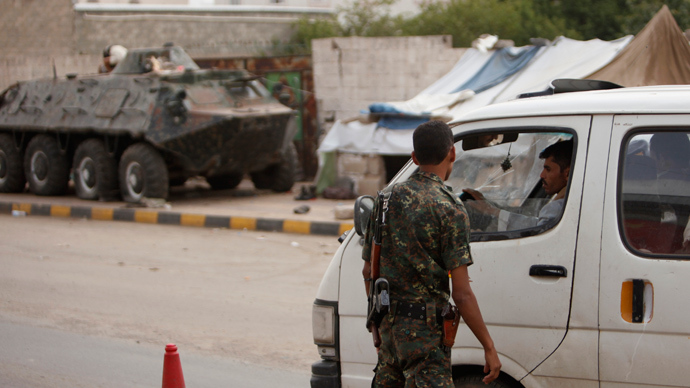 The US State Department has told citizens and non-essential staff at its embassy in Yemen to leave the country "immediately" due to security threats, while the US Air Force is moving personnel out of the capital of Sanaa.
The UK has followed the US lead and has evacuated its embassy in response to the alert.

Washington's decision to take precautionary steps in Yemen comes on the heels of a threat issued by Al-Qaeda in the Arabian Peninsula (AQAP).

According to the New York Times, US intelligence intercepted communications between the terrorist organization's top leader, Ayman Zawahiri, and the group's head in Yemen, Nasser al-Wuhayshi.

The US State Department refuses to divulge further details of the conversation, but the Times says it represented one of the most serious plots since the 9/11 attacks.

Revelations of the communication has forced the temporary closure of 19 American embassies and consulates across the Middle East and Africa.

The US earlier said the closures in North Africa and the Middle East were "out of an abundance of caution."

The British government on Tuesday also evacuated all staff from its embassy in Yemen due to increased security concerns, the Foreign Office said.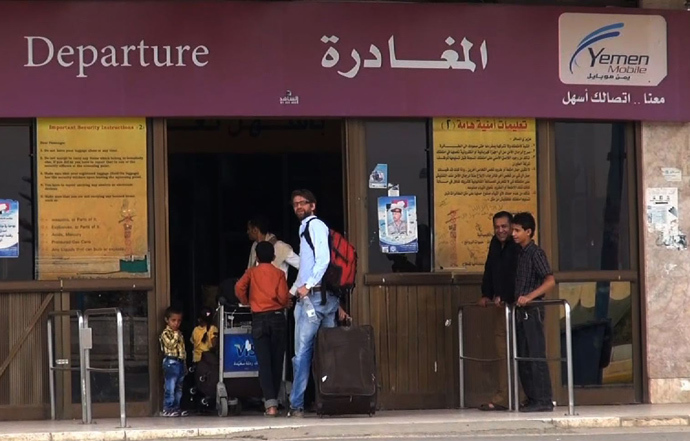 In a statement on its website the UK Foreign Office warned: "Due to increased security concerns, all staff in the British embassy have been temporarily withdrawn and the embassy will remain closed until staff are able to return."

Several European governments, including France, Germany and Norway, have also temporarily suspended their diplomatic work in Yemen.

The terror alert comes hours after a US drone strike in Yemen killed four Al-Qaeda suspects Tuesday, AFP reported, citing a tribal source.

Among those killed was an Al-Qaeda operative wanted by the Yemeni authorities for allegedly plotting attacks to coincide with the ending of the Muslim holy month of Ramadan later this week, the source told AFP.

Yemen's official Saba news agency confirmed "the death of four Al-Qaeda militants in Wadi Abida in Marib."

The tribal source named two of the dead as Saleh al-Tays al-Waeli and Saleh Ali Guti.

Meanwhile, Interpol issued a separate international security alert at the weekend, pointing to jailbreaks linked to Al-Qaeda in nine countries.

The global policing agency said "hundreds of terrorists" had been freed during breakouts in countries including Iraq, Libya and Pakistan in the past month.