US govt demands WikiLeaks destroy all files about them – Assange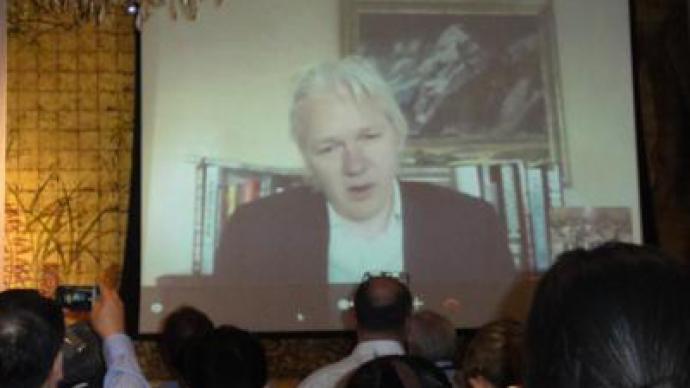 WikiLeaks founder Julian Assange has told a media summit that the US government has ordered him to destroy all the material WikiLeaks holds on them – published and unpublished - and to stop using government insiders to gather fresh material.
"[When we released our documents] the Pentagon said we must destroy everything we published and were going to publish," Assange said. "And if we didn't, we would be 'compelled to do so,'" the summit's website says.Assange made the allegation as he addressed the News 2011 Summit in Hong Kong via Skype. News executives and media owners from over 80 countries have gathered there to discuss editorial principles and tools as well as business models for the news media. Reports say Assange has been under police pressure to stop talking – exactly the kind of oppressive official action he has been working to highlight.He was met with a storm of applause from journalists as he appeared on the screen.Speaking about modern journalism, Assange claimed it was facing crisis of a legitimacy today and accused the mainstream press of corruption and bias. Answering a question from the moderator on whether he considers himself a journalist, Assange said, "Of course I'm a goddamned journalist," and emphasized the role WikiLeaks played in some significant events, such as the revolution in Tunisia.The WikiLeaks founder has dubbed the Internet the biggest surveillance machine ever built: "Any information stored in Gmail or Yahoo is accessible by any government agency." Julian Assange is facing extradition from the UK to Sweden to be questioned over sexual assault offences. His defense believes the move could lead to their client facing prosecution in America for his involvement in WikiLeaks.
The NEWS 2011 summit, which started on Sunday, will last for four days. Follow the latest updates from the summit on Twitter with RT's Ksenya Fyodorova.
You can share this story on social media: