U.S. warns Russia over arms supply to Iran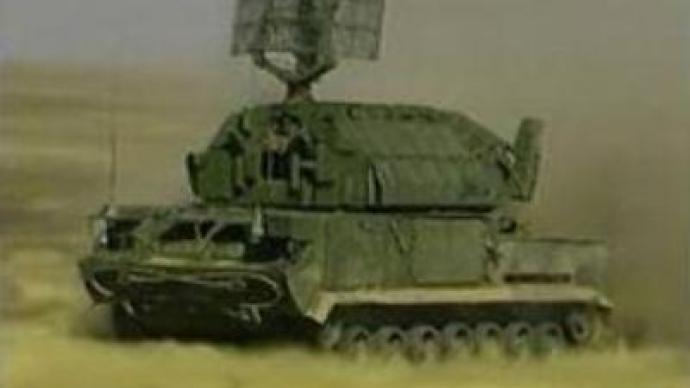 According to the Department of State, the U.S. might impose sanctions against Russia. The announcement follows reports that Russia has completed the delivery of 29 Tor-M1 anti-aircraft missile systems to Iran.
Russia's Defence Minister Sergey Ivanov says the deal does not violate United Nations resolutions.
"Russia has fulfilled a contract to deliver short-range Tor-M1 anti-aircraft missile defence systems to Iran. No international sanctions apply to Iran. The resolution adopted by the UN and the one Russia also voted for, does not concern contracts made previously. We are developing military co-operation with Iran and if Iran needs to procure defence weaponry, we are ready for such cooperation,"
he announced.The head of Russia's leading arms exporter, Rosoboronexport Sergey Chemezov, said the U.S. has no grounds to impose sanctions.
"Sanctions have been imposed twice already. It's like double jeopardy – you can't be charged with the same crime twice. Russia is likely to charged for a third time now. We have supplied Iran with Tor-M1s. They're designed for purely defensive purposes. We haven't violated any UN sanctions.If the US wants to impose sanctions it's up to them,"
he noted.The Tor-M1 is the world's only system that can simultaneously detect and identify 48 targets, and track and attack two of them at altitudes from 20 to 6,000 metres.It is designed to protect critical administrative, economic and military installations and land forces from aircraft and cruise missile attacks.
You can share this story on social media: