U.S. uses Russian rig for its anti-missile system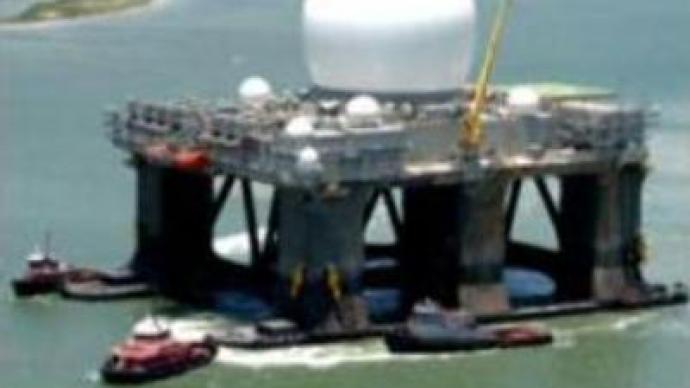 According to the U.S. Missile Defence Agency, a new giant sea-based radar has arrived in the Aleutian Island chain of Alaska. The radar will be used to monitor North Korea and U.S. missile tests in the Pacific.
The sea-based X-band radar is designed to track and identify any objects in the air with pin-point accuracy. It's reportedly able to detect the speed and rotation of a baseball.The project cost nearly $ U.S. 1 BLN. The U.S. Missile Defence Agency says it will be used to defend the U.S. and its allies against ballistic missile attacks and support missile defence tests. It took almost 5 years for the 15,000-ton station assembled in Texas to be ready for its deployment, at the remote Aleutian island of Adak. Five other locations were considered by the U.S. but the one closest to the Russian border was chosen: Adak is located some 1,000 km from Russia and the radar's range is from 3,000 to 5,000 km. However, Russian military expert Major General Vladimir Dvorkin says the radar won't affect the Russian missile defence system.
"What the US has installed in Alaska is a dummy. The system has not been fully tested and its effectiveness hasn't been proved. The radar was originally used to control space; it may be also used to detect ballistic missile launches,"
he noted. Meanwhile, the U.S. missile defence system is being strengthened using Russian equipment. Thus, the CS-50 semi-submersible platform on which the radar is mounted was built at the Vyborg shipyard in north-western Russia. Initially it was an oil rig designed for a Norwegian company. A similar platform called "Odyssey" is being used for the sea launch space programme. The installation of the SBX in the Pacific Ocean comes weeks after the U.S. announced the expansion of its missile defence system in Europe, also close to Russia's borders.However, Poland and the Czech Republic haven't yet confirmed they are ready to host elements of the anti-missile shield. Washington denies that recent actions are a threat to Russia.
You can share this story on social media: