U.S. top brass enjoy flying comforts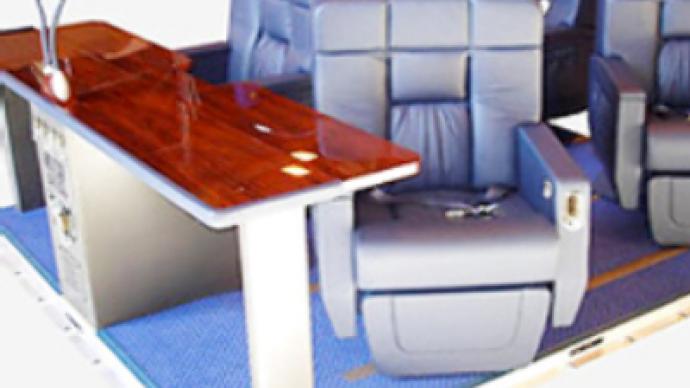 In 2006 the U.S. Air Force decided that existing seats on its transport planes may be fine for ordinary airmen but are inadequate for top brass. Luxurious 'comfort capsules' were constructed at an estimated cost of $US 7.6 million.
Top USAF officials seem to have taken great interest in the design of the pads, with at least four generals deciding on things like the colour of leather seats and carpets, reports the Washington Post, citing internal e-mails and other documents. The mentioned change of seat colour alone cost at least $US 68,240.
The accommodation, that exceeds the standards of a regular business-class flight, are intended for senior military and civilian officers' use. The capsules will be an addition to the service's VIP travel capability that, according to a top general, has a 'gap' after it started ferrying more senior officials to distant regions following the 9\11 attacks.
The Air Force initially planned to build ten of the capsules estimated to cost $US 20 million but the programme was downsized to just three plus four pallets fitted with swivelling leather chairs.
Documents describe the capsules as 'aesthetically pleasing' and fitted with beds, a couch, a table, a 37-inch flat-screen monitor with stereo speakers, a DVD player and a full-length mirror. The fist one is being built now.
The non-profit Project on Government Oversight (POGO) that provided the newspaper with the documents filed a complaint to Secretary of Defense Robert Gates. The project is "a gross misuse of millions of taxpayer dollars that could otherwise be used to train and equip soldiers," wrote Danielle Brian, the group's executive director.
The criticism is the latest in a series that hit the Air Force recently. Gates fired the top two Air Force military and civilian leaders last month following the accidental transportation of nuclear weapons across the country and a mistaken delivery of nuclear-related material to Taiwan.
You can share this story on social media: