'US clearly favors Assad's overthrow'
Published time: 13 Oct, 2012 05:45
Edited time: 13 Oct, 2012 09:45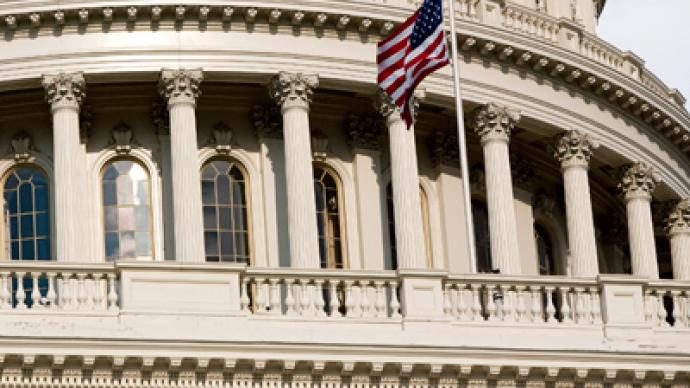 Washington has accused Moscow of "morally bankruptcy" in Syria after Turkey intercepted a Syrian civilian plane. But the US cannot be an honest broker, analyst Jeff Steinberg told RT, because of its ill-covered support of the Syrian rebels.
­RT: The White House today accused Russia of pursuing a ''morally bankrupt'' policy on Syria, following Turkey's seizure of Russian radar parts from a Syrian plane. Just how justified is this accusation?
Jeff Steinberg: It is completely unjustified, and I think it just reflects the growing hysteria on the part of the Obama administration over the clear and growing evidence that the Syrian opposition is increasingly being dominated by the same type of al-Qaeda-linked jihadi networks that just recently assassinated the American ambassador and three other American diplomats in Benghazi, Libya.

The opposition has clearly run aground in terms of any military capacity to overthrow the Assad regime. There are no defections from the Libyan Army; the armed opposition has been defeated significantly in both Damascus and Aleppo.  The Sunni-majority population remains largely in support of the government, and so the opposition is resorting to suicide bombings, to car bombings – the standard techniques of al-Qaeda, that they are continuing successfully to use in Afghanistan and in Iraq and have now been carrying out in Benghazi.
It is a terrible embarrassment that the United States, as President Putin observed few weeks ago, is back in bed with al-Qaeda minus Osama bin Laden.

RT: Washington, as you say, is far from being neutral in this conflict, offering its vehement support for the rebels. How would you assess its role in settling the Syrian conflict then?
JS: The United States has taken a partisan position in favor of the overthrow of Assad. President Obama has repeatedly said Assad has to go, which is to my mind is an obscene violation of the fundamental principles imbedded in the UN charter and the functioning of the UN Security Council. This goes back to the fact that with the overthrow of Gaddafi and his execution once he was captured, the United States, Britain and France have completely overturned the functioning five members of the UN Security Council. 
Russia and China were lied to by Ambassador Susan Rice when they were told that the incident in Libya was a humanitarian intervention, and would not lead to a regime change. That broke up the functioning of the Security Council and we are still paying a terrible price. The United States cannot be an honest broker and at the same time, because the American military is insisting that there will be no repeat of Libya, no no-fly zone, no direct American military involvement, we're playing second fiddle to Saudi Arabia, Qatar and Turkey. And my understanding is that the Saudis have poured $150 million in recent months into the hands of the radical neo-Salafis who are carrying out the suicide bombings, and some of whom are part of al-Qaeda.