U.S. showcases weapons mooted for Europe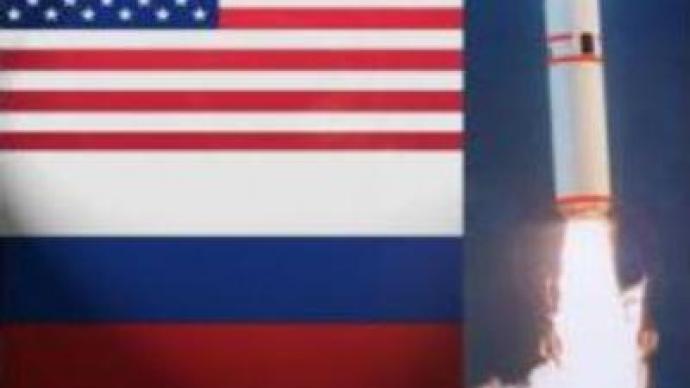 The U.S. military has been showcasing its latest defence weapons while Moscow says the missile defense system is a threat to European stability and may undermine Russia's nuclear arsenal.
At the annual U.S. missile defense conference in Washington, the nation's largest military defense contractors showcased their latest weapon technologies – including the two-stage interceptor missile designed by Lockheed Martin. The missile is still in the development stage, but once finished, the U.S. plans to install these types of interceptors in Central Europe.
"It acquires the target, tracks the target, hones in on the target and with a kinetic hit with a body to body intercept,"
says Ron Muelman from Lockheed Martin Space Systems Company.
"It is like a bullet hitting a bullet. We have fire control, we have an incredible radar that is an x-band, very high powered radar, and we have our own launcher so it's a mobile system and yet it's a system that we can set up and defend a great area, a great footprint,"
adds he.According to U.S. officials the plans to deploy a radar station in the Czech Republic and a missile base in Poland by 2012 are to counter potential attacks from Iran and North Korea. Senior Lockheed Martin representatives claim in its current form, the system poses no threat to the Russian nuclear arsenal.
"Not in its current incarnation, the missiles coming from the Middle East and North Korea travel in a certain trajectory and we optimised our sensors and we optimised our system and our sensors to work along those two trajectories. It has the potential to do that in later years, but not in the near term,"
believes David Kier, the Vice President of Lockheed Martin.The Russian leadership has voiced numerous concerns about the U.S. plans and considers the move a threat to national security. Experts say more open dialogue between the two superpowers is needed to ease tensions.
"The United States needs to conduct some high level talks with Russian leaders to explain to them the motives and intentions behind the U.S. desire to deploy a missile defense system. To reassure them that the system is not targeted towards them and that the United States believes that Russia does not pose a threat to its security,"
stressed Jeff Kueter, the President of the Marshal Institute.Currently, tensions between the two superpowers continue to grow. Russia argues that the proposed deployment may destabilise Europe and pledged to take measures to counter the U.S. threat. One of the proposals on the table is to place space-monitoring radars on the territories of Russian embassies, in the hopes of tracking the launches of ballistic missiles abroad. But for now, that plan has been rejected by Russian authorities
You can share this story on social media: