U.S. Senate to have a say on Iraq strategy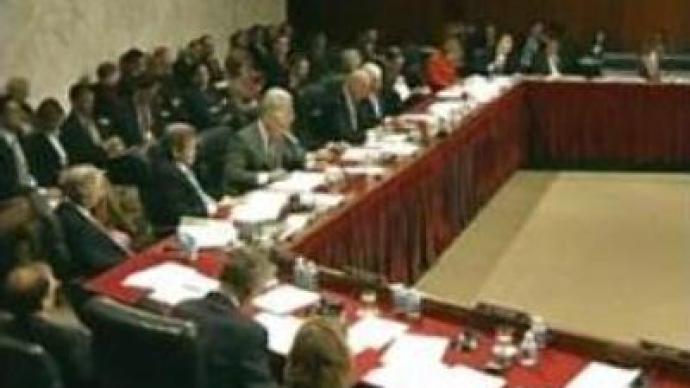 In the first sign of tough times ahead for President Bush, the U.S. Senate's Foreign Relations Committee has rejected his plans to boost troops' numbers in Iraq by 21,500.
The vote is non-binding, but comes a day after George W. Bush pleaded with Congress to give his plan for Iraq more time.The Senate is to decide on the resolution some time next week. During Wednesday's hearings in the Foreign Relations Committee some text has been changed to make the wording sound more bipartisan. Besides the chairman of the committee said he was open to negotiations in an effort to gain more Republican's support on this resolution. There are at least eight Republicans in the Senate who are opposing U.S. president's new Iraq strategy.Earlier in his State of the Union address President Bush laid a special stress on this military initiative.
"This is not the fight we entered in Iraq, but it is the fight we are in,"
he declared.
"Everyone of us wishes that this war were over and won. Yet it would not be like us to leave our promises unkept, our friends abandoned, and our own security at risk."
He also mentioned the backing of this strategy in the military quarters –
"My fellow citizens, our military commanders and I discussed every possible approach. In the end, I chose this course of action because it provides the best chance for success."
Now the Senate is to have a say on this issue.Meantime a U.S. Senate committee has approved the nomination of Army Lieutenant General David Petraeus as Commander of American forces in Iraq. He replaces General George Casey as part of a revamp of top military and diplomatic officials in Iraq.
Unlike the president's proposal to boost troop numbers in Iraq by over twenty thousand, the choice of Petraeus has not been controversial. The 54-year-old lieutenant has served two previous tours in Iraq; during the invasion in March 2003 and as commander of the training programme for the Iraqi Army in 2004.
You can share this story on social media: