U.S. satisfied with North Korea talks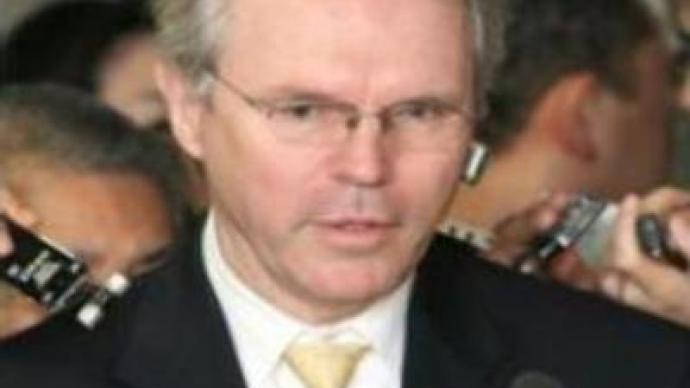 Talks with North Korean Vice Foreign Minister Kim Kye Gwan have produced constructive work, according to Christopher Hill, U.S. Assistant Secretary of State for Eastern and Pacific Affairs.
Meanwhile, a new round of the six-way talks to discuss implementation of the agreement terms is scheduled for mid-March.In 2002 U.S. President George W. Bush included North Korea in his "axis of evil" for allegedly seeking weapons of mass destruction.In the summer of 2006 Pyongyang test-fired 6 missiles and successfully performed an underground nuclear test. Time and time again it has repeatedly proven that it cannot be trusted. It is still unclear, if these talks will erase the many years of distrust that have symbolised their relations. However, a great deal is at stake for both countries. Success would mean aid for North Korea in the form of 50,000 tons of heavy fuel, with a further 950,000 tons once it dismantles its nuclear programme. The lifting of U.S. trade sanctions is also possible. While for the U.S. it would signify a diplomatic coup that suggests it doesn't want to make any more enemies. The first phase of North Korea's disarmament process under the February 13 six-party deal calls on North Korea to shut down its main nuclear reactor, and allow UN inspectors back into the country within 60 days. "This does not mean that all our problems with North Korea go away with the abandonment of their nuclear aspirations. Obviously, we will have continuing differences with North Korea, but I think getting rid of the nuclear aspirations is a very good start and I know that we could have a relationship with them," said Christopher Hill. Undoubtedly, differences between Pyongyang and Washington will continue, but this significant shift in policy does suggest George Bush's new willingness to quell one of its most prominent diplomatic struggles.
You can share this story on social media: