US oil sanctions failed – Iran's VP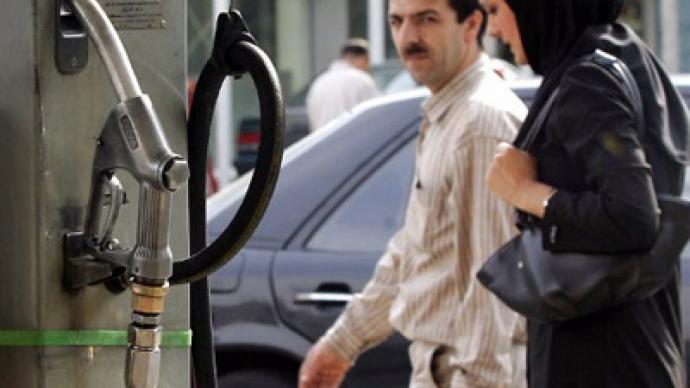 The Iranian Vice President has downplayed sanctions against the Islamic Republic, saying an embargo on Tehran's oil sector has been defeated "in practice." The remark came a few days after the US exempted 11 countries from being sanctioned.
Mohammad-Reza Mir-Tajeddini told reporters that "in a clear retreat, the US exempted 11 countries from oil sanctions against Iran. The hostile US policy of imposing sanctions on the Iranian oil sector is, undoubtedly, a failure."
This was in response to a move by Washington, which had earlier announced that Japan and 10 member states of the European Union were going to be exempt from being penalized for importing Iranian oil.
However, the Islamic Republic's biggest buyers – China, India and South Korea – are still on the list. China alone receives about 22 per cent of Iran's oil exports.

Vice President Mir-Tajeddini reiterated Iran's position as one of the world's largest oil suppliers and said no sanctions could impact its economic development.

The fact that Washington decided to give some of Iran's buyers the go-ahead to import its oil may appear to support the VP's statements. But in reality, the EU is imposing sanctions of its own on the Islamic Republic, with an oil purchase ban being put in effect on July 1st. Japan has cut its imports by 20 per cent. So what Iran is choosing to interpret as failure may be merely a strategic move from the US.
Middle East expert Professor Seyed Mohammad Marandi, however, believes that for now Iran is only benefitting from the penalties. While the US and its allies are trying to pressure Tehran, they are hurting themselves more.

"The price of oil has increased dramatically. Iran is making much more money than it was before. The sanctions have had no effect so far on Iranian oil exports. And numerous countries, especially countries independent of the Western bloc, are actually seeking greater amounts of Iranian oil," he explained to RT.

"The Iranians are not going to have a problem with exporting oil because there is a huge shortage in the market. And many of the countries, dictatorships and regimes allied to the US, are inherently unstable. There is trouble in Central Asia, there is trouble in Nigeria, in Sudan, Saudi Arabia has a very old and dying king – the market really needs Iran."

He added that by imposing sanctions the Western countries are only limiting their own abilities to import and export oil,with their rivals coming to replace them.
Washington and Brussels have imposed tough financial and oil sanctions against Iran since the beginning of 2012, alleging that the country's nuclear energy program may have a military aspect. Tehran denies the allegations, noting that frequent inspections by the International Atomic Energy Agency have failed to prove any diversion the country's nuclear program.
You can share this story on social media: