Closing the gap: US, Russia 'converge on Syria'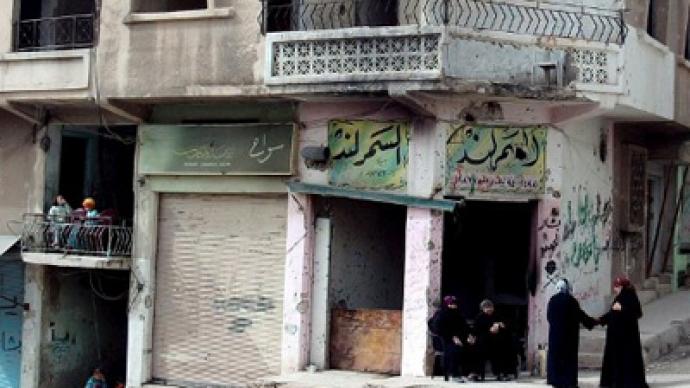 America and Russia are starting to "close some of the gaps" in their positions on Syria, according to State Dept.
This follows Russian FM Sergey Lavrov's consultations with the Arab League and UN over the past week. Russian and Arab League approval of a five-point settlement plan for Syria was viewed in Washington as "an improvement over where we had been previously in some of the Russian positions.""So are we there yet? No," a State Dept Spokesperson said, "But we have seen an increasing convergence." She cited "public statements from Russia and China that are quite clearly saying that they are not interested in protecting Assad, that they are not interested in anything but something that ends the violence."Earlier in the week, US Secretary of State Hillary Clinton said she hoped Russia will support a new US-backed draft UN Security Council resolution on Syria. Russia and China vetoed a February draft resolution saying it was one-sided. Moscow believes it had no option but use its veto, claiming the draft would have sent an unbalanced signal to all sides of the conflict.Lavrov stated that the Kremlin would approve the resolution if the five principles agreed with the League of Arab States are taken into consideration, these being cessation of violence by all parties; impartial monitoring mechanisms; no external interference; unhindered access to humanitarian aid for all Syrians; and firm support for Kofi Annan's mission.The Russian FM admitted Moscow regrets Assad did not always heed Russia's advice. Assad did not always take "timely steps" either, Lavrov noted. The minister stressed that Russian arms have not been used against demonstrators or peaceful civilians in Syria. Moscow is only selling Damascus weapons "necessary for national defense and national security," Lavrov said.
You can share this story on social media: