U.S. officials try to soothe concerns over anti-missile sites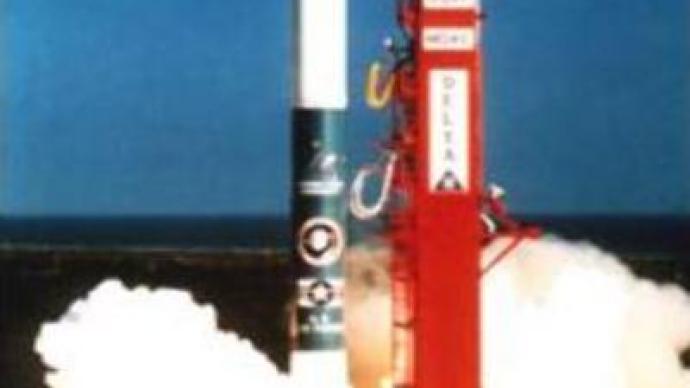 Diplomatic moves to allay Russia's fears over United States' plans to deploy an anti-missile system in Europe are continuing. U.S. officials are touring Europe to counter protests against their strategic initiative.
U.S. officials, including Missile Defence Agency Director, Gen. Henry Obering, stop off in Paris as part of a European tour to counter criticism of their country's anti-missile project. The U.S. plans to base interceptor missiles in Poland and a radar station in the Czech Republic. The Americans say they need to counter threats from Iran and North Korea.
"I think you are going to see more statements in the future about the emerging threats. The specific types of threats vary. They [Iran] have already demonstrated short and medium missile capability. We believe the Iranians are working on longer-range missiles. We believe that in a fairly short period of time they will be able to range most of Europe, and most of our intelligence experts believe they will have a long range capability by 2115,"
claims Gen. Obering.But Russia believes such a move so close to its borders will disrupt the balance of power in the world. It's planning military measures in response. Russia has suggested it could target the bases.
"If the governments of Poland and Czech Republic take such a decision, although I think that mutual consultations that are under way should prevent it, the Strategic Missile Forces will be capable of targeting these facilities,"
said Gen. Nikolay Solovtsov, Commander of Russian Strategic Missile Forces.Some European critics share Russia's fears, especially as the project does not involve NATO. They see this as an example of U.S. unilateralism.But the U.S. is trying to re-assure Russia that its anti-missile plans won't undermine its strategic capabilities.
"It is on the surface to say something changes in the strategic balance, but get beyond that statement. What does that really mean? How does this affect the ability of Russia to attack and destroy the United States or vice versa? It doesn't. You can't say that ten interceptors are going to change the courses of hundreds of missiles launched from Russia with thousands of warheads,"
Gen. Obering said.U.S. representatives continue to try to convince their European partners that they don't want to provoke an arms race with Russia and that their aim is just to protect the U.S. and Europe from an attack launched by Iran or North Korea. The United States and Russia will hold further talks in Brussels on April 19.Meanwhile, winning over the hearts and minds of people in Poland and the Czech Republic, where the systems will be based, is proving more difficult. Thousands are expected on the streets of the Czech capital Prague to demonstrate against the U.S. proposals. In response, the U.S. Ambassador to Ukraine William B. Taylor has said Ukrainian and Russian military officials will be able to inspect the controversial sites once they're built.
You can share this story on social media: