North Korea 'ratifies' nuclear strike against US
Shortly after the US said it was preparing to deploy an advanced missile-defense system to Guam, Pyongyang announced it had approved nuclear attack on the US. Meanwhile there are reports that North Korea is moving a mid-range missile to its east coast.
The reports by South Korea's Yonhap news agency did not indicate whether the missile was mounted with a warhead.  It's not yet clear whether Pyongyang was planning to fire the weapon, or was just displaying it as a show of force.

"South Korean and US intelligence authorities have obtained indications the North has moved an object that appears to be a mid-range missile to the east coast," the agency said citing a South Korean government source. The missile is believed to be a mid-range Musudan missile, with a reach of some 3,000 km or more.
This comes as the North Korean army says it has final approval for nuclear attack on the US. "Merciless operation of its revolutionary armed forces in this regard has been finally examined and ratified," said a spokesman for the General Staff of the Korean People's Army, according to the statement released by the state KCNA news agency.
"We formally inform the White House and Pentagon that the ever-escalating US hostile policy toward the DPRK and its reckless nuclear threat will be smashed by the strong will of all the united service personnel and people."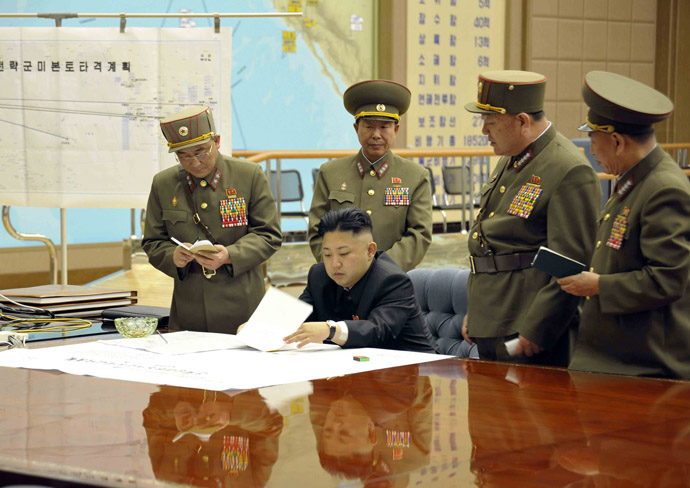 The White House has responded by urging Pyongyang to stop making threats. 

"We've seen today's statement by North Korea, again making unhelpful and unconstructive threats," said National Security Council spokeswoman Caitlin Hayden.

In its turn Pentagon said the US military prepares to deploy an advanced missile-defense system to Guam, in particular, a Terminal High Altitude Area Defense System, or THAAD, which includes a truck-mounted launcher, interceptor missiles, a AN/TPY-2 tracking radar and an integrated fire control system, Reuters reports.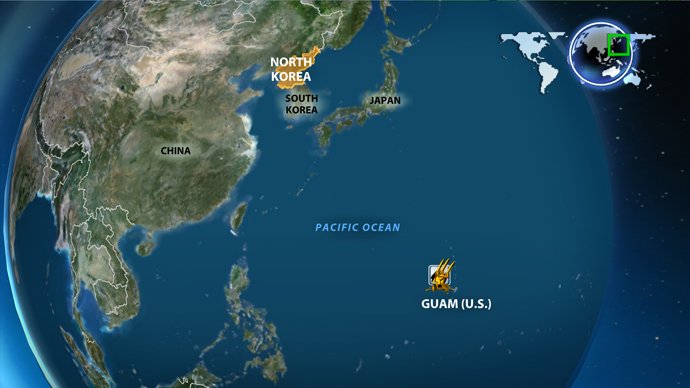 You can share this story on social media: