Israel promises to lobby against 'bad' nuclear deal between US and Iran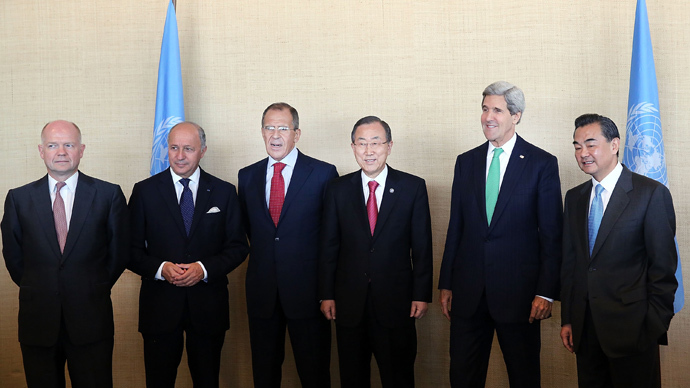 Israeli officials say they intend to lobby US congressional lawmakers in an attempt to stop any deal from being reached on Iran's nuclear program.
This comes as US President Obama seeks to convince Capitol Hill hard-liners to go forward with negotiations with Iran and not to impose new sanctions.
"Before the talks resume, we will lobby dozens of members of the US Congress to whom I will personally explain during a visit beginning on Tuesday that Israel's security is in jeopardy," Israel's economy minister, Naftali Bennett, said on Israel Army Radio.
His comments came after Iran and other world powers, the P5+1 group, failed to resolve their differences over the country's nuclear program over a three-day negotiation period in Geneva. The discussions will begin again on November 20.
The US, Iran, and others in the international community have admitted that the three days of peace talks have yielded significant progress, though Bennett said that Israel continues to have "differences" with the Obama administration on the issue.
"If in ten years an atomic bomb hidden in a suitcase explodes in New York, or a nuclear missile hits Rome, one could say it is because of concessions that would have been made" to Iran, Bennett continued.
The P5+1 is made up of the permanent members of the United Nations Security Council - Britain, China, France, Russia, and the US - plus Germany. The group has repeatedly asserted that Tehran intends to develop a nuclear weapon - a claim which President Hassan Rouhani and other Iranian leaders have steadfastly denied.
Israel, a close American ally, has maintained that Iran must be prevented from developing nuclear capability at all costs, even threatening a pre-emptive military strike to stop such research. Israeli Prime Minister Benjamin Netanyahu, who considers Tehran's acquiring of weapons of mass destruction an existential threat, has come increasingly at odds with US overtures towards Iran's newly installed moderate leader. 
"If we have no choice we will act – that's why Israel has an air force," Israeli deputy defense minister Danny Danon told Israel Army Radio on Sunday. "In another two and a half years there will be someone else in the White House, but we will still be here."
It is well-known throughout Washington that Obama is seeking a deal with Iran. Such a result could help his legacy at a time when he is facing criticism for his handling of the Syrian crisis, as well as a flawed introduction of his signature health care program and revelations of mass surveillance by the National Security Agency.
Leading the president's effort is US Secretary of State John Kerry. The top US diplomat is expected to brief Senate members before they vote whether to impose new economic sanctions on Tehran. Sanctions imposed in 2012 by the US and European Union have cut Iranian oil exports by approximately one million barrels each day, slashing billions of dollars from Iran's income while increasing unemployment.
"It is our feeling that addition sanctions right now will have the potential to derail the diplomatic agreement and would give Iran the opportunity to actually achieve sanctions relief by dividing the international coalition," a Senate aide told Reuters in what is expected to be a preview of Kerry's comments.