U.S. holds Malaria Awareness Day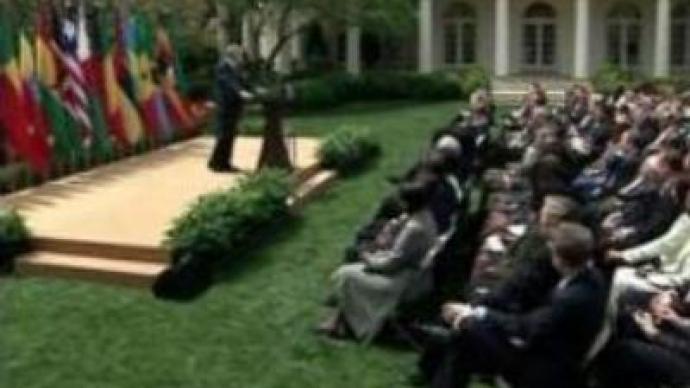 U.S. President George Bush is tackling Malaria with new found enthusiasm and energy. He joined tribal music performers, as the White House held its first ever Malaria Awareness Day.
Combating the disease is one of President Bush's global health priorities. The number of Malaria cases has risen over the last 30 years, reaching as many as 500 MLN a year.The event came, as Africa marked its annual anti-malaria day, with new hope that political efforts and more cash will help to overcome one of the continent's biggest killers.
You can share this story on social media: