US helicopter brought down in Iraq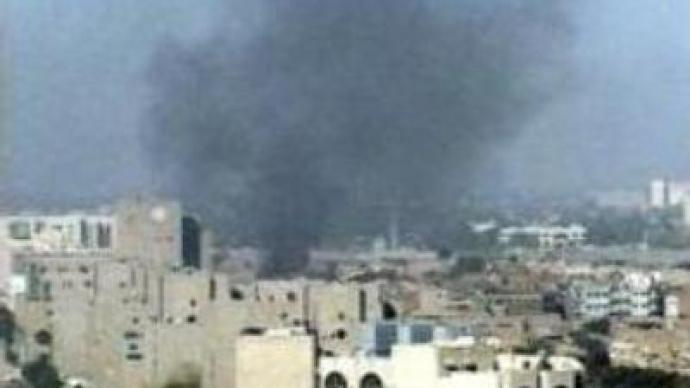 ?n Al Qaeda-backed group has issued a video allegedly showing its fighters downing a U.S. helicopter northwest of Baghdad. The U.S. military has confirmed that a helicopter crashed on Friday killing the two crew members on board.
The U.S. military forces in the Iraqi capital confirmed 4 helicopters downed in the past 2 weeks have been shot at from the ground.This comes as American forces gear up for a security sweep.The American military said a US-Iraqi offensive for restoring security in Baghdad was set to go into operation.Meanwhile on Sunday, mortar bombs killed 15 people in a Sunni neighbourhood of the capital. It came after 135 people died in a truck bombing in a Shi'ite area. It has been the worst single bombing since the U.S.-led invasion of 2003.
You can share this story on social media: