U.S. foils plot to attack New York airport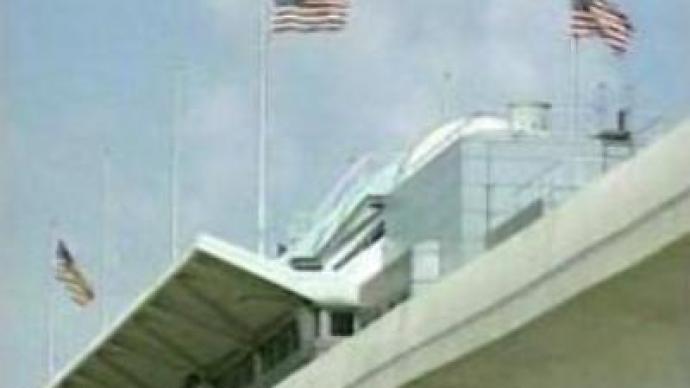 Three people have been arrested and one is being hunted by the FBI after the U.S. authorities claim they disrupted a plot to attack John F. Kennedy International Airport in New York.
The men are accused of planning to set off explosives in a fuel pipeline at the airport.
"One of the most chilling plots imaginable"
, that is how the U.S. Attorney, Roslynn R. Mauskopf, describes the alleged plot to destroy one of America's busiest international airports.
"A plot to blow up the main fuel supply – jet fuel supply at John F. Kennedy here in Queens, New York. The devastation that would have been caused, had this plot succeed, is just unthinkable,"
she stressed. The terror plot got no further than the planning stage and the U.S. officials said it posed no threat to air safety or the public.Police arrested a native of Guyana, now a U.S. citizen and ex-employee of John F. Kennedy Airport. The other two men in custody are both being held in Trinidad. Police are searching for a fourth man.Trinidad's population of 770,000 people includes around 70,000 Muslims, mostly Sunnis.One of the alleged plotters in custody, Abdul Kadir, a Muslim, was formerly a member of Guyana's parliament. Mark Mershon, FBI Assistant Director, explained:
"They engaged in extensive conversation and international travel, furthering and refining their conspiracy. The federal charges announced today identify terminal buildings, aircraft and bulk jet fuel storage and delivery systems as their targets."
In the indictment one of the men is quoted as saying "the devastation caused would have been greater than the September 11 attacks on the U.S."
You can share this story on social media: