U.S. envoy cautious about Beijing talks on North Korea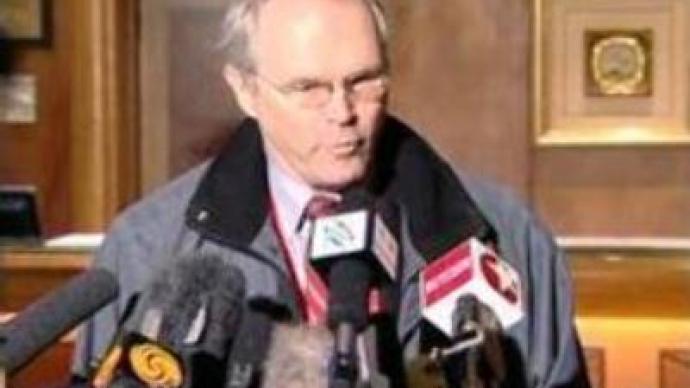 The United States' chief negotiator says he's neither pessimistic nor optimistic about continuing talks over North Korea's nuclear programme, which are taking place in Beijing. The negotiations involve six countries and are the first in more than a year.
Chief U.S. envoy Christopher Hill has already held one-on-one talks with his North Korean counterpart on Tuesday and is now due to meet him again.Mr Hill says there have been no breakthroughs from the first meeting.
"I just don't know where we are going to end up or when we are going to end up,"
he says.Increased tension was caused by North Korea's first nuclear test on October 9.Meanwhile Russia's Ambassador to Seoul Gleb Ivashentsov has reaffirmed Moscow will not recognise North Korea as a nuclear power. He says this would set an undesirable precedent for other countries.However, the ambassador emphasises North Korea is entitled to
"peaceful uses of nuclear energy",
and said the six nations involved in the nuclear talks should discuss how to provide light-water nuclear reactors to that country at an appropriate time.The negotiations aimed at persuading North Korea to disarm have been failing for more than three years. In September 2005 the country pledged to abandon its nuclear programme in exchange for security guarantees, diplomatic recognition and aid. But it backtracked on this following the imposition of financial sanctions by the United States last year.Now, following its nuclear test, North Korea has agreed to discuss the financial issue. When the talks opened on Monday, the country demanded the measures be lifted as a precondition for disarmament."This is going to have to be a long-term process," stresses Daniel Glaser of the US Treasury Department,
"by which we all work to address the fundamental underlying concerns that we've expressed in the past, and that are frankly, the concerns of the international financial community."
No end date has been set for the talks, but the U.S. envoy stresses that delegates from the six countries should start working on a draft agreement if they hope to make any progress at this round.
You can share this story on social media: