U.S. Congress approves Iraq war funds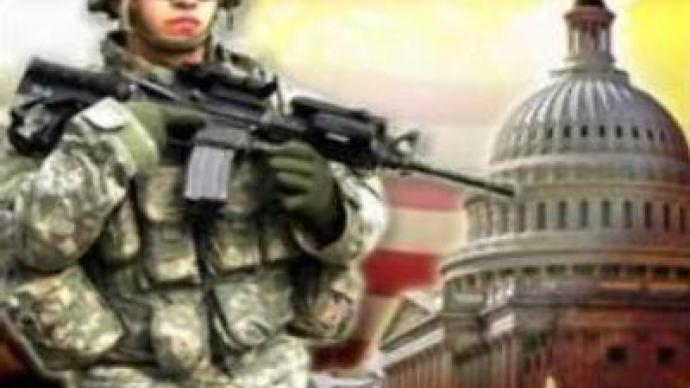 Both houses of the U.S. Congress have passed a bill allocating $US 100 BLN of new funding for the conflict in Iraq. The deal ended months of wrangling between Republicans and Democrats who wanted checks put in place.
But it was finally agreed without a timeline for troop withdrawal, a measure President George Bush had vetoed. The 280 to 142 ballot in the House of Representatives cleared the measure for a Senate vote, which finally sent the legislation the way of the U.S. President. Passage of the deal capped a four-month struggle between the President and the new Democratically-led Congress over the increasingly unpopular war in Iraq. Democrats in both houses coupled their concession to the President with pledges to challenge his policies anew. But all the signs were that bowing to George Bush left a somewhat bitter taste.
"I hate this agreement. I am going to vote against the major portion of this agreement, even though I negotiated it because I think that the White House is in a cloud somewhere in terms of understanding the realities in Iraq,"
Representative David Obey, Democrat and Chairman of the Appropriations Committee, stressed. Democrats had wanted timetables for withdrawal built into any funding bill, but those conditions prompted Mr Bush to veto earlier legislation. Without a two-thirds majority in Thursday's vote, the Democrats were unable to overturn any threat of a further presidential veto and eventually agreed to a compromise deal. The Republican backers of the President insisted the deal was a success both domestically and internationally.
"We cannot and will not abandon the Iraqis to be butchered by these terrorists in their midst. And we cannot and will not abandon our mission just as real progress is starting to be made,"
Republican David Dreier claimed. As death tolls climb, public support in the U.S. is falling and currently it is at an all time low.On Thursday, the U.S. military confirmed that a body pulled from the Euphrates river near Baghdad was one of three U.S. soldiers missing in Iraq. And caused by the seemingly endless bad news, the ground beneath the President is falling away. However, following his victory in the battle with Congress, Mr Bush shifted the tone towards the terms of the new deal and the requirements of the Iraqi government.
"After all, the Iraqis are recovering from decades of brutal dictatorship. Their democratic government is just over a year old. And as they're making tough decisions about their future, they're under relentless attack from extremists and radicals who are trying to bring down the young democracy,"
President Bush saidDemocrats did manage to secure cash for domestic issues, and insisted the new budget was not a victory for the White House. But with the prospect of a bloody summer approaching, domestic as well as international eyes are going to be very hard to shift away from events in Iraq.
You can share this story on social media: