U.S. blocks Security Council on observer deaths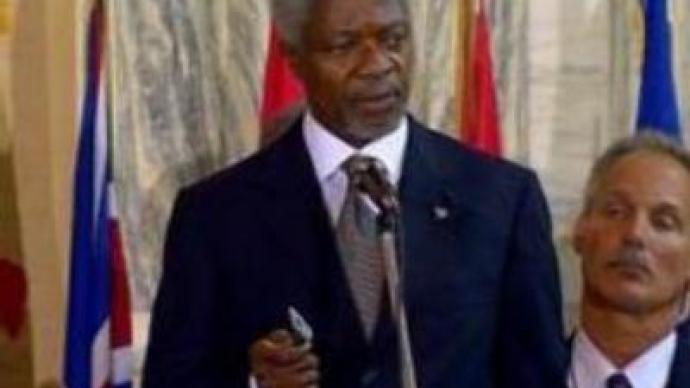 The United States blocked a statement by the UN Security Council condemning Israel's bombing of a United Nations outpost on the Lebanon border and the deaths of four observers there.
Israel
began an investigation. UN Secretary General Kofi Annan indicated that Israel may have carried out a deliberateattack on the post. Preliminary UN reports said the peacekeeperscalled the Israeli military tentimes to ask it to halt the attacks before it took a direct hit. Annan accepted an apology from Israeli Prime Minister Ehud Olmert and awaits the investigation's outcome.
You can share this story on social media: