US Army plastic helmets fail miserably in tests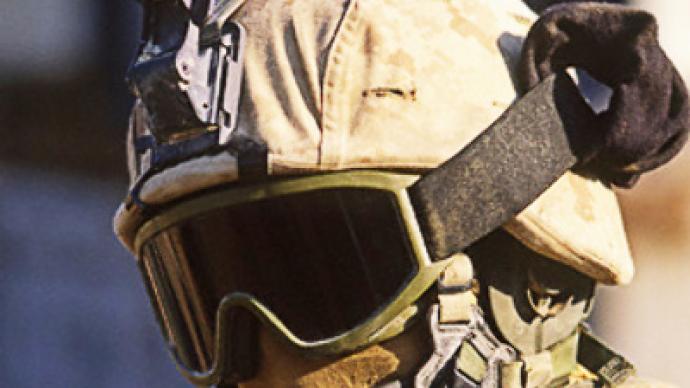 Prototype plastic helmets developed for the US Army and Marine Corps are not up for the job. Some of them failed ballistic tests, others offered poor protection against blunt force, the remainder failed on both counts.
The failure means the new lightweight plastic helmet for American troops will not be available this year as planned, reports the Army Times. The four companies involved in the project have gone back to the drawing board.
The military admitted that their initial schedule was risky in the first place, but the potential benefits of an improved infantry headgear outweighed it, so they pushed everyone in the $10.6 million program to the limits.
The future helmets will be made of ultra-high molecular weight polyethylene, which is used in many applications from artificial joints to body protection. However, the material proved harder to manipulate when fabricated in a curved helmet shape and also becomes less rigid than in relatively flat body armor.
The military didn't specify what types of rounds were used in the test citing security considerations. However, military analysts say both the Army and the Marine Corps would want helmets that can protect against 7.62 mm rounds, which are used by insurgents in Iraq in Afghanistan with AK47 rifles.
American ground troops currently use DuPont Kevlar helmets. The replacement may still be at least partially made of DuPont's material to better meet requirements.
You can share this story on social media: