U.S. Army official resigns over hospital scandal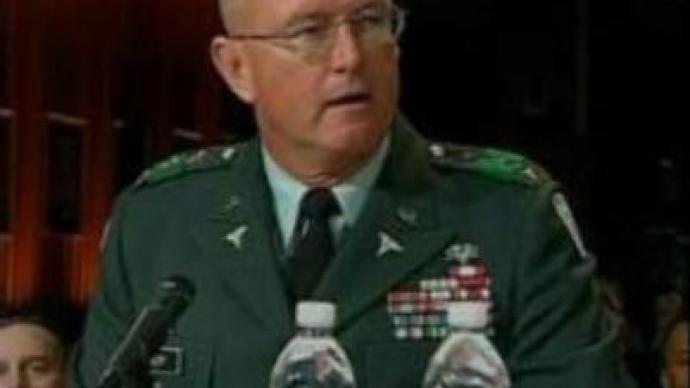 The poor treatment of wounded soldiers in the U.S. Army has led to the forced resignation of the military's top medical officer. Surgeon General Kevin Kiley was told to request retirement.
The move followed a scandal over conditions at the Walter Reed Army Medical Centre in Washington. Kevin Kiley is the third high-ranking figure to lose his job over the issue.Soldiers had complained about mistreatment and poor housing conditions in the hospital, which was overcrowded with wounded servicemen from the wars in Iraq and Afghanistan. Cases of neglect, dating back to 2004, were first publicly mentioned in the Washington Post last month. Kiley was accused of ignoring warnings about the conditions.In a statement he said his retirement was "in the best interests of the Army."A bipartisan commission, appointed by President Bush, is investigating the situation in other military hospitals.
You can share this story on social media: